10 Retailers Who Won Black Friday
Placed Insights recently released its results on which brick-and-mortar retailers saw the most traffic during Black Friday shopping. The firm measures in-store traffic by analyzing the location of 125,000 smartphone users across the U.S. that have opted to share their location with the service. Here's how the top retailers in the country measured up in terms of drawing shoppers into their stores on Black Friday.
10. Costco (NASDAQ:COST)
Costco is one of four retailers on this list that opted out of opening on Thanksgiving night in order to allow its employees to spend time with their families during the holiday. While the stores that decided not to open on Thanksgiving probably really do want to give their employees a well-deserved break, there's also a clear PR benefit to such a move that retailers were probably hoping consumers would recognize. As it seems that Black Friday backlash grows every year, those companies that refrain from the consumer madness even slightly are congratulated for it. The results of Placed Insights' study seem to back up those positive benefits, since four of the top 10 didn't open until Friday.
9. Sam's Club
Sam's Club, a Costco competitor and subsidiary of Wal-Mart (NYSE:WMT), also refrained from opening its doors before the morning of Black Friday and still managed to crack the top 10. It's uncertain if Sam's Club actually received any PR benefits from waiting to open, as the company is owned by the most notorious retailer of all when it comes to employee treatment and general craziness on Black Friday.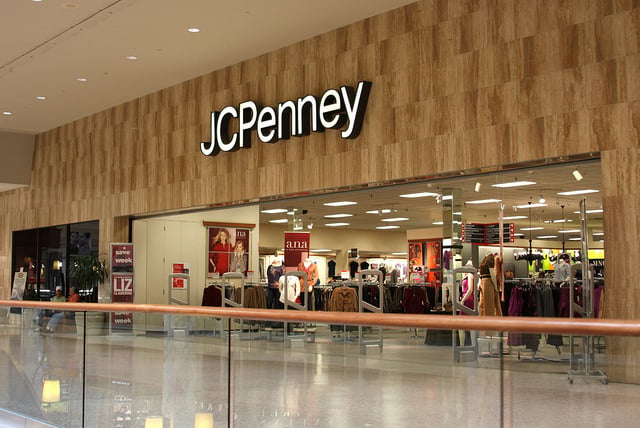 8. J.C. Penney (NYSE:JCP)
J.C. Penney made it to No. 8 on the list of stores that saw the most traffic on Black Friday despite being kicked out of the S&P 500 on that same day. The struggling retailer has been the worst-performing stock on the index this year. J.C. Penney has showed some signs of a possible turnaround recently, but the company has a long way to go and a lot of stuff to sell before it can restore investor confidence.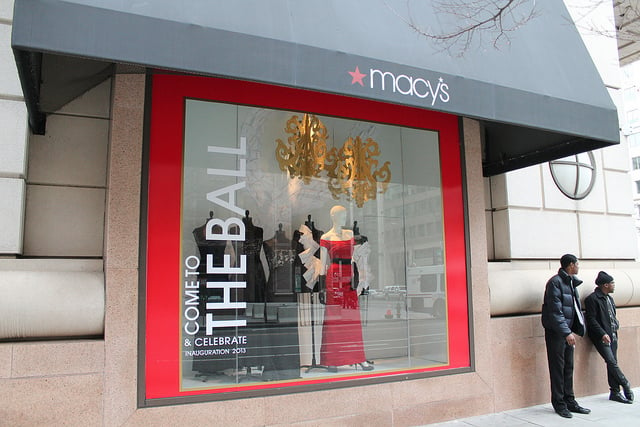 7. Macy's (NYSE:M)
Macy's saw the biggest gain in week-over-week traffic of the top 10. Macy's third-quarter earnings showed that the company has managed to perform well even in a tough retail landscape, positive tidings for the upcoming holiday season. Macy's issued fourth-quarter guidance that came in above expectations, predicting a comparable sales increase in a range between 2.5 and 4 percent for the fourth quarter and an increase in a range between 2 and 2.9 percent for the full year.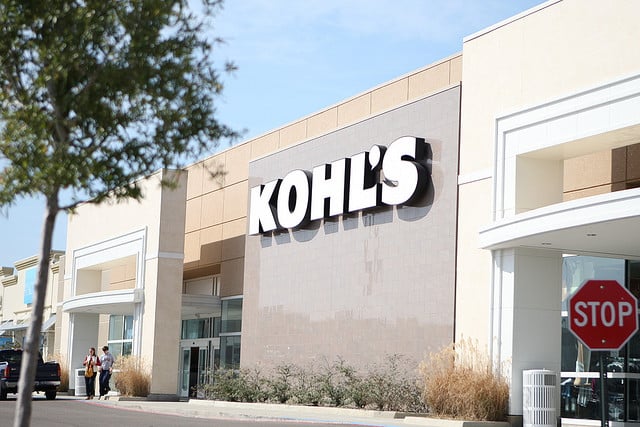 6. Kohl's (NYSE:KSS)
Kohl's came in as the highest-ranking department store on the list, but the company's third-quarter results were the opposite of Macy's. Kohl's reported earnings that came in below expectations and lowered its guidance for the fourth quarter accordingly. Kohl's CEO Kevin Mansell said he believes the company is positioned to gain market share during the holiday season, and Kohl's was able to draw in more Black Friday traffic than any other department store.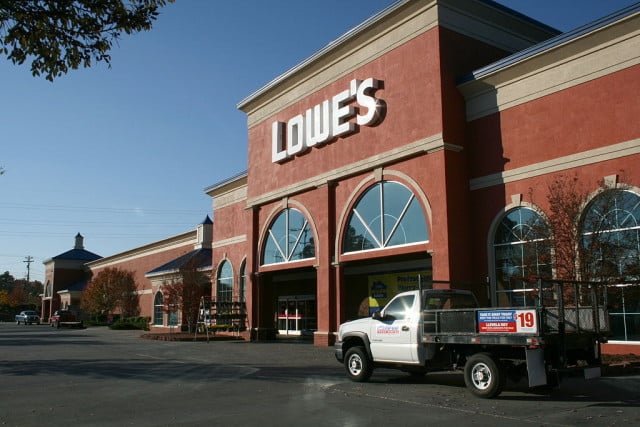 5. Lowe's (NYSE:LOW)
Home improvement retailer Lowe's also waited until Friday to open its doors to Black Friday shoppers. The company came in one slot behind its biggest competitor, The Home Depot, both of which showed that home improvement goods were high on consumers' minds on the biggest shopping day of the year.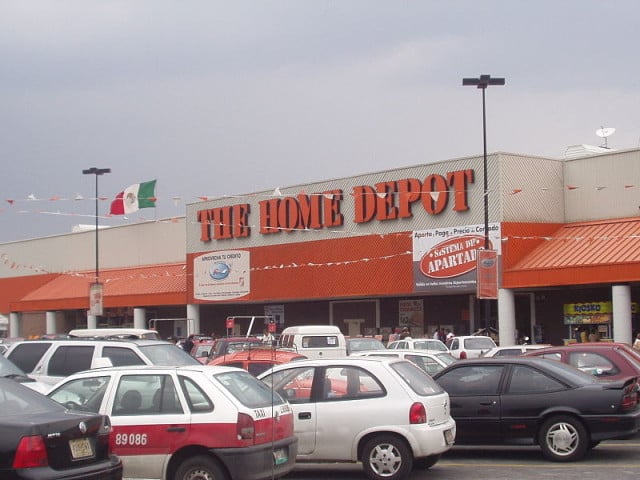 4. The Home Depot (NYSE:HD)
The Home Depot made it to No. 4 on Placed Insights' list without being open on Thanksgiving, which shows that stores can still see high traffic on Black Friday without pushing an earlier opening time. A boost in the housing market that has left consumers more willing to spend the time and money to renovate their homes pushed Home Depot's earnings up in the third quarter. Home Depot also raised its outlook for the full year and got a good start on holiday shopping with its performance on Black Friday.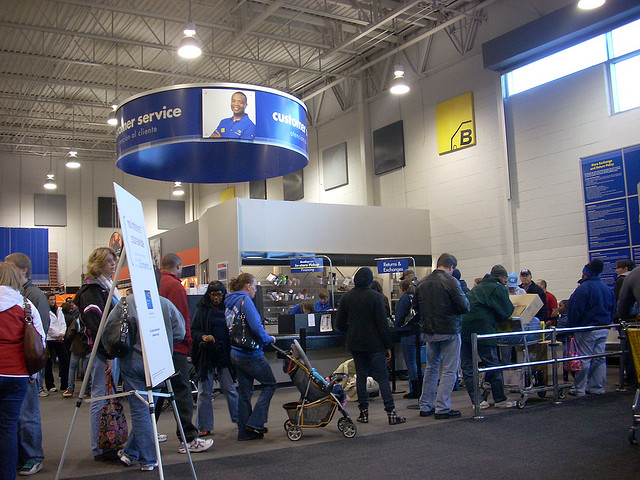 3. Best Buy (NYSE:BBY)
Best Buy came in at No. 4 in Placed Insight's count of stores opening on Thanksgiving evening and continued to pull in customers into Black Friday. Best Buy chose to open early for the first time after reporting third-quarter results that came in below forecasts, and the company issued some tepid guidance for holiday sales. On the earnings call, the company cited the need for ever-more competitive pricing as a reason for its lowered guidance. Despite all the traffic the electronics retailer saw on Black Friday, the company needs to sell enough to overcome those aggressive price cuts.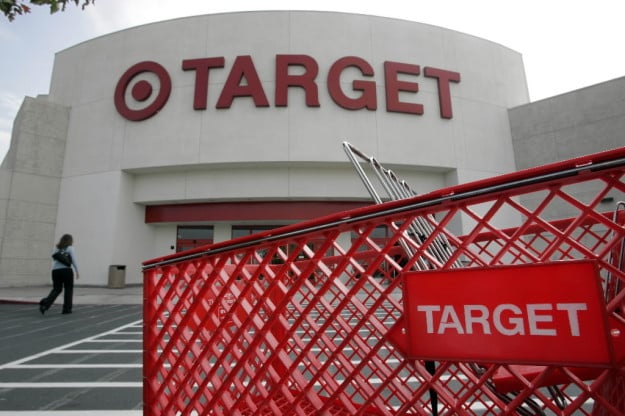 2. Target (NYSE:TGT)
Target came in second of the stores that saw the most traffic in store on Black Friday. Like many other retailers, Target has seen difficulties lately due to constrained spending. The store kicked off the holiday shopping season by opening at 8 p.m. on Thanksgiving.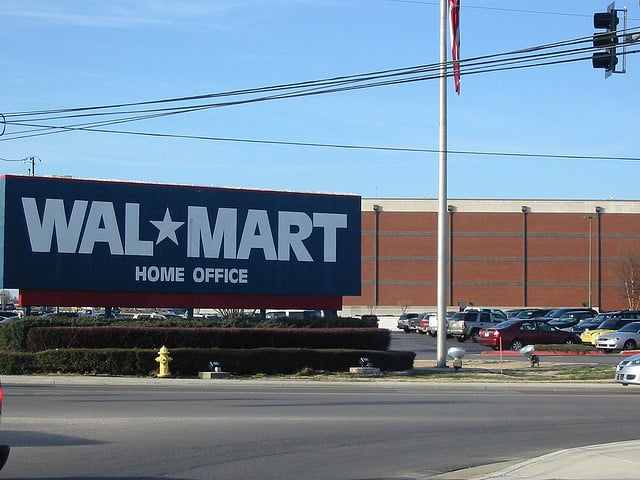 1. Wal-Mart (NYSE:WMT)
Placed Insights found that Wal-Mart was by far the winner of Black Friday shopping, seeing more than twice the number of customers as its nearest competitor, Target. Wal-Mart was also ranked No. 1 for traffic seen during early openings on Thursday. Wal-Mart always draws in more than a fair share of Black Friday shoppers, but the retailer also has a reputation for treating its workers poorly and attracting the most Black Friday madness. Wal-Mart managed to pull in profits over Thanksgiving weekend despite the bad press the company typically receives for its Black Friday sales.
Follow Jacqueline on Twitter @Jacqui_WSCS
Don't Miss: Why Wal-Mart Isn't Concerned by Black Friday Brawls.