10 TV Shows Most Likely to See Another Season
Earlier this week, we outlined 14 TV shows likely to get the axe after this season, but the holidays aren't completely gloomy when one takes a look around the five major networks. In fact, several high-profile new shows have already earned early renewals for second seasons in moves that show supreme confidence on the part of the parent networks along with sterling TV ratings.
When it comes to new shows, the biggest hit of the season came from NBC where the James Spader-starred thriller The Blacklist earned an early renewal for a 22-episode second season after becoming the number one drama and number two scripted series between the big four networks (NBC, CBS, Fox, and ABC). Besides becoming the top rated new show of the season, let alone the number one drama overall, The Blacklist also proved to be an absolute monsters on DVR, with the November 4 episode earning the record for largest total-viewer increase from Live+Same Day to Live+7 with 6.589 million additional viewers.
Over at Fox, consistency has been the name of the game and the network leads all major networks with four early renewals for a next season. Those shows are, in order of TV ratings from lowest to highest – Glee, Bob's Burgers, The Simpsons, and Sleepy Hollow. Of those four shows, the first three shouldn't exactly be a surprise given their history of strong ratings, but Sleepy Hollow has been one of the biggest surprise hits of the season, and is in some ways just as impressive as The Blacklist because it seemingly came out of nowhere. After premiering to about 10 million viewers with an additional 3 million or so DVR viewers, Sleepy Hollow became one of Fox's biggest hits in over a decade and was renewed for a second 13-episode season in early October.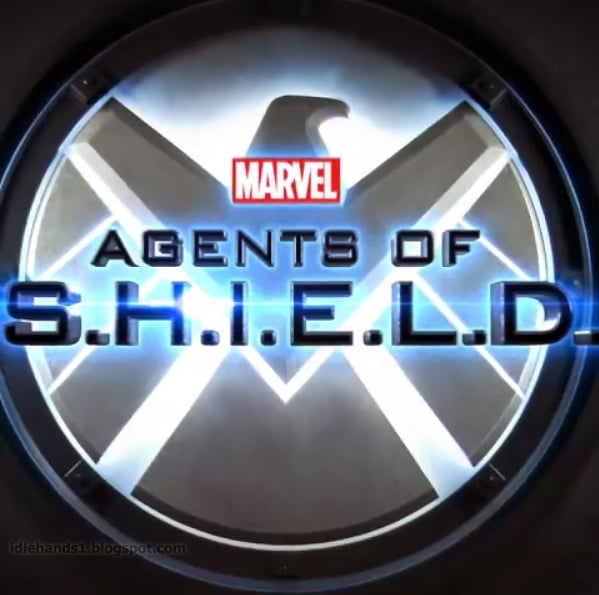 Agents of S.H.I.E.L.D.
On the other three major networks — CBS, ABC, and CW — there haven't been any early renewals, but some shows are more or less expected move forward unless it were to experience catastrophic rating declines. ABC's Agents of S.H.I.E.L.D. is probably the clearest case of this as the show is almost sure to get a renewal for at least one more season no matter what happens. Although the show has been relatively successful, viewer numbers have been in decline for some time now, which becomes more of a problem due to the show's high production values. But given the big names involved in the show and the potential for successfully crossovers, ABC is more than likely to cut the show some slack for, at the very least, one more season.
But while some shows have already gotten renewals and others are more or less just waiting for the formal announcement, there are still a ton of shows out there waiting for good news and TV by the Numbers' running series revolving around the "Renew/Cancel Index" — a ratio that takes into account show's 18-49 age group ratings relative to the performance of other shows — is as good a place as any to start. Specifically, the number value from the website is derived from the following methodology.
"The Renew/Cancel Index is the ratio of a scripted show's new episode adults 18-49 ratings relative to the new episode ratings of the other scripted shows on its own network. It's calculated by dividing a show's new episode Live+Same Day adults 18-49 average rating by the Live+Same Day new episode average of all the new scripted show episodes on the show's own network. The network's average ratings in the calculation are not time weighted (ex. hour long shows are not weighted twice what 30 minute shows are)." On average, a score of 1 appears to be the middle-ground, with scores trending below that number approaching cancellation territory and scores above trending towards renewal. With all that being said, here are ten shows from the five major networks that are most likely to get a series renewal, but have not yet received one.
Chicago Fire – NBC
Starting off over at NBC, Chicago Fire appears poised to see a third season with the second best index score at the network (behind the already renewed The Blacklist) with a 1.40. Premiering in October 2012, Chicago Fire has seen an upwards trend in viewership that just recently saw its highest viewer total of the entire series with 9.32 million on December 10.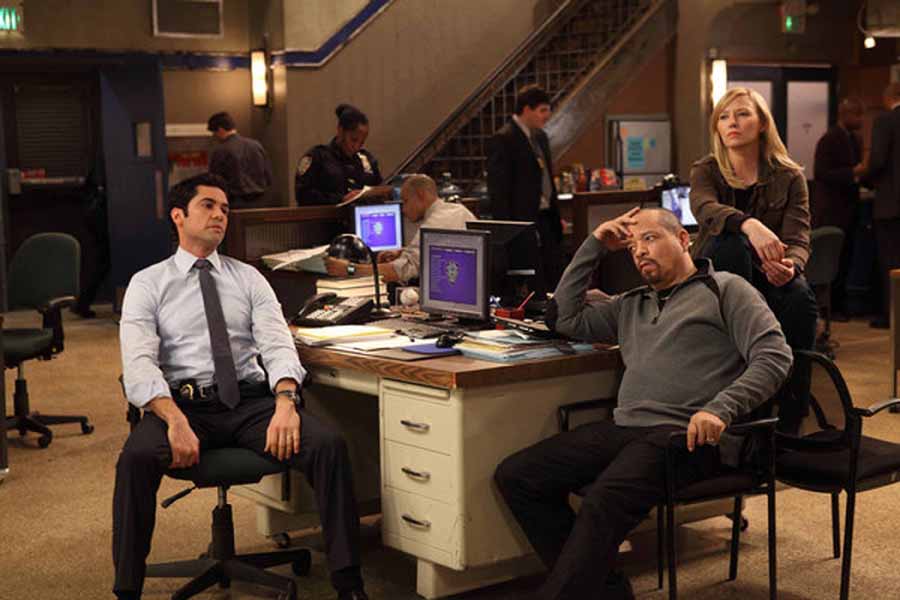 Law & Order: SVU — NBC
Law & Order: SVU, the first spinoff of Law & Order, is currently in its 15th season and is showing no signs of slowing down. Coming in with an index score of 1.10, Law & Order: SVU is almost assured to see a 16th season even if the show is definitely showing signs of slowing down. In general, the most recent season of the show seems to be keeping pace with the previous two seasons and this season's first two episodes, both with TV rating scores of 9.58 million, rank among the best of the last five years.
Family Guy — Fox
Family Guy might have shocked viewers earlier this season when it killed off Brian Griffin, but that doesn't mean the show still isn't bringing in big numbers — and in fact, the death of Brian resulted in a spike in viewership. With an index score of 1.33, Family Guy is in no danger of seeing a 13th season and in the two episodes since the highly publicized death of Brian, viewership rose to 5.36 million and 6.37 million — the latter of which ranks among the top TV rating scores of the past two years after Brian rose from the dead.
New Girl — Fox
If you take a look at TV by the Numbers' index scores, you'll notice that Almost Human actually ranks above New Girl (as does American Dad, which is in its final season) with a score of 1.16 to 1.07, despite the fact that Almost Human is in jeopardy of being canceled and New Girl is more or less expected to see a fourth season. That's because while Almost Human has experienced higher TV ratings overall, the show has seen a significant downwards trend in recent weeks that puts in in serious trouble considering its high-concept, sci-fi setting, and story.
New Girl, on the other hand, is a relatively low investment sitcom that has overseen consistent, if unspectacular viewership over the past two seasons, but has received strong critical acclaim — an aspect of a TV show that can often make-up for small deficiencies in viewership. Admittedly, New Girl has seen some of its lowest TV ratings this season throughout its three-season run, but low investment combined with critical acclaim makes it a lock to see a fourth season.
The Big Bang Theory — CBS
The Big Bang Theory has been one of the most popular shows on television for several years, so it shouldn't be a surprise that the show owns the highest index score on this list with 2.27. While the show hasn't received an official order for an eight season yet, there's not much CBS wouldn't do in order to make sure there was an eight season next year.
Just how popular is The Big Bang Theory? In the past four weeks, the show has scored 17.68 million viewers, 15.63 million viewers, 18.94million viewers, and 18.3 million viewers. For the November 21, 2013 episode, DVR recordings pushed total viewership for the show to a whopping 24.95 million viewers. There's not much that could stop The Big Bang Theory from coming back.

NCIS — CBS
Another CBS show with huge viewership totals, NCIS scores a 1.33 on the Renew/Cancel Index, coming in just below How I Met Your Mother's 1.35 score, which is set to end after this season. Now in its 11th season, the police procedural has routinely received upwards of 19 million viewers this season and has been trending back towards 20 million after hitting 20.02 million viewers in the season opener. NCIS seeing another season is just about as sure a bet as there is.
Modern Family — ABC
ABC has no shortage of TV shows destined to see another season, but Modern Family sits at the very top with a index score of 1.95. While the critically acclaimed series has seen a subtle downward trend in its fifth season, especially compared to the high viewership totals of season three, Modern Family is still going strong and is almost sure to see a sixth season.
Although Modern Family hasn't had an episode score above 12 million viewers this season, something it has done with relative ease in previous seasons, it has consistently hit 10 million to 11 million viewers and has only dropped below 10 million once. Those numbers in and of itself are enough to keep Modern Family going for the foreseeable future, but the series' critical acclaim and reputation as one of the best comedies on television make it a lock for a renewal.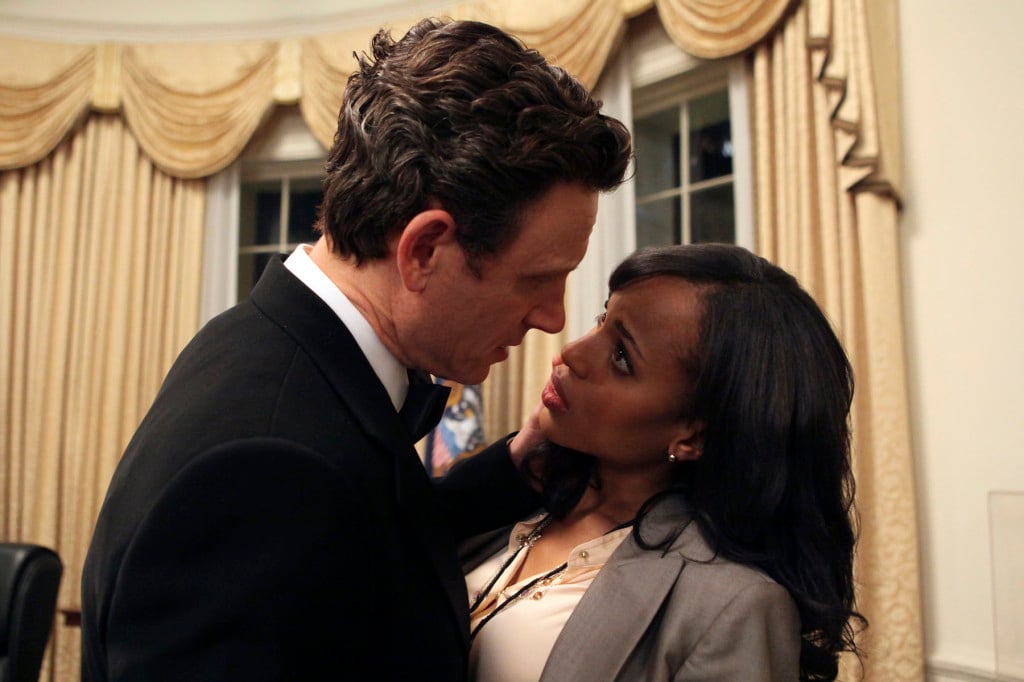 Scandal — ABC
Scoring the second best index score at ABC with 1.57, Scandal is probably the best bet to see another season as it has shown an upwards trend in viewership every season. Now in its third season, Scandal season premiere scored 10.52 million viewers — a 71 percent increase from last season's 6.74 million.
But overall, the series started to get extremely hot around the midway point of the second season when viewership ratings grew from the 6 millions to the 7 and 8 millions before topping out at 9.12 million — the highest of the series up until that point — in the second season's finale. This season, viewership has continued to see an upwards trend as the show continues to become one of the most popular dramas on broadcast television.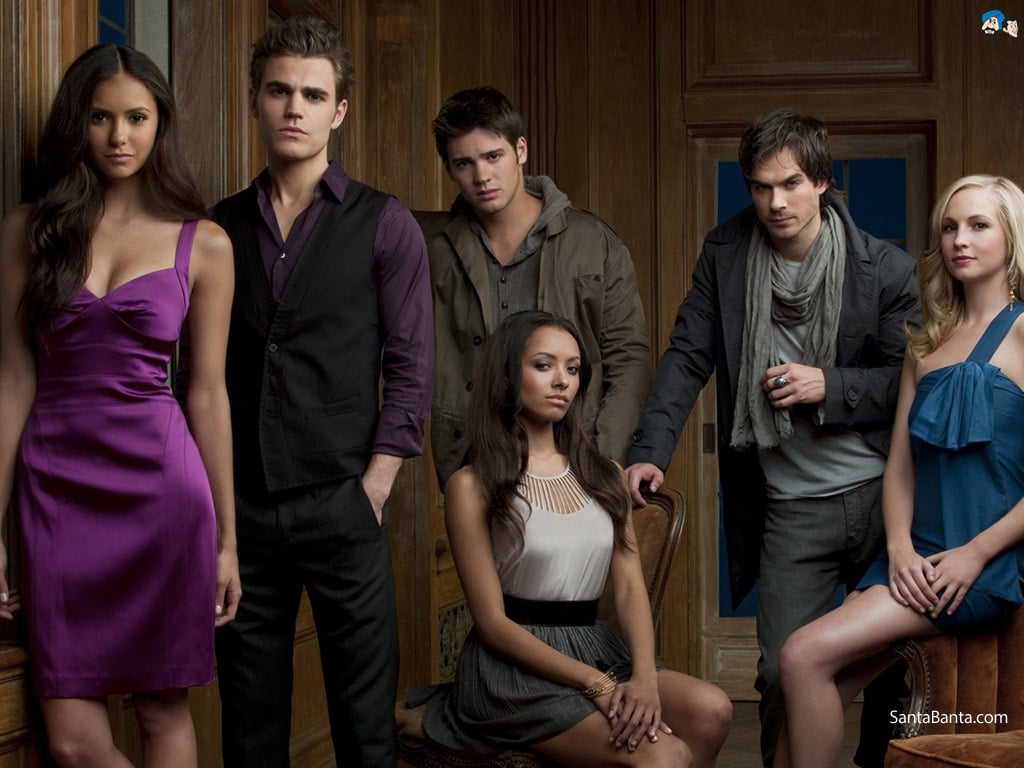 Vampire Diaries — CW
Moving over to the CW, the "lesser" of the five major networks, Vampire Diaries continues to be the biggest hit for the network, receiving an index score of 1.61. Now in its fifth season, the series is currently experiencing some if its lowest viewership scores in the series' existence, but it simply isn't the kind of dip that puts the show in any jeopardy of being canceled — especially when considering that CW shows have much lower viewership ceilings to begin with.
With viewer totals consistently hitting the low to mid-2 millions in the fifth season, the show is in no danger of missing out on a sixth season when compared to the viewer totals of CW's other shows. The season finale is set to premiere January 23, 2014 and barring any huge catastrophe, Vampire Diaries will live to see another day. But given the series' downwards trend, the sixth season may be the one where CW is forced to make some tough decisions.
Supernatural — CW
Now in its 9th season, CW's Supernatural is still going strong, scoring a 1.45 index score, just above Arrow's 1.40, which is also sure to get a renewal. Considering how long Supernatural has been running, it's interesting to note that the series has actually seen a slight upwards trend over the past three years, with viewership routinely placing in the high millions during the seventh season before hitting upwards of 2 million on average in seasons eight and nine. Unless the series is to experience a rapid decline, Supernatural is set to continue for the foreseeable future.
More From Wall St. Cheat Sheet: