2 Biotech Stocks Facing Major Catalysts in 2014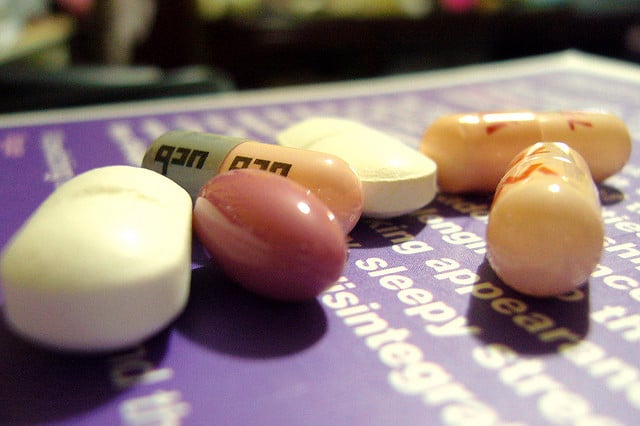 Biotechnology stocks are some of the most volatile investments around. They are hard to analyze because, unlike almost all other stocks, the fundamentals aren't typically as important as the potential — and the potential is usually based on upcoming catalysts that the company will face. These catalysts vary, but typically include FDA decisions, drug trial results, and advisory panel decisions. The catalysts can send a particular stock soaring to new highs or back to where it began. Two biotech stocks facing major catalysts in 2014 are Lion Biotechnologies (OTC:LBIO) and Chelsea Therapeutics (NASDAQ:CHTP).
Lion Biotechnologies is a development stage biotechnology company focused on developing and commercializing adoptive cell therapy using autologous tumor infiltrating lymphocytes for the treatment of Stage IV metastatic melanoma and other cancers. Shares of Lion Biotechnologies have been on a tear since the beginning of November.
As of Friday's closing price of $8.42, shares have soared by nearly 80 percent since November 1 on expectations that the company's technology and catalysts in 2014 will turn Lion Biotechnologies into one of the premier biotechnology companies in the world.
Lion Biotechnologies is trying to advance immunotherapy to the next level.  Currently, companies are focusing on developing cancer vaccines that have shown to be effective in the early stages of treatment. However, these vaccines are only capable of slowing the progression of cancer. While certainly better than not slowing the disease at all, what the medical community really needs is hope of a cure. Lion Biotechnologies is using adoptive t-cell therapy in an effort to develop the cure for metastatic melanoma.
The company's development strategy includes optimizing its clinical strategy based on upcoming clinical data, engineering a better manufacturing process, and developing next generation TILs. As we approach the end of 2013/early 2014, investors can look forward to several catalysts, which should help propel shares of Lion Biotechnologies even higher than they currently are.  Those catalysts include the following:
Q4 2013/Q1 2014 – Complete License for Next-Gen T-cells
Q2 2014 – File an IND (Investigational New Drug Application) for Next-Gen T-cells
Q2 2014 – Updated Phase 1 results for TILs with Zelboraf
Q3 2014 – Automate T-cell manufacturing for first Generation TILs
Q4 2014 – Phase 1 data on combination trials
Q4 2014 – FDA Meeting to start Phase III for first Generation TILs
2014 – Uplisting to major market
Based on all of the above catalysts, Lion Biotechnologies is going to be extremely busy over the coming 12 months. The catalysts that have the most potential to send share prices soaring include the uplisting, the IND for Next-Gen T-cells, and the Phase 1 data on combination trials.
The filing of the IND and the Phase 1 data on the combination trials should give a nice boost to the share price when the time comes. It's important to remember that the catalysts all serve one purpose: developing a cure for metastatic melanoma. Metastatic melanoma presents an enormous market opportunity for Lion Biotechnologies. The National Cancer Institute estimates that there are 8,000 – 9,000 new cases of Stage IV metastatic melanoma in the United States and 10,000 – 12,000 outside the U.S. on an annual basis.
Based on these numbers, Lion Biotechnologies estimates that it could generate $1 billion in annual revenue at its peak sales of TIL therapy (based on the projected melanoma market in 2018, which amounts to $4 billion).  Based on this potential and the number of catalysts in 2014, investors may want to consider getting in now before it's too late.
The second company facing a major catalyst in 2014 (as earlier noted) is Chelsea Therapeutics. Chelsea Therapeutics is a development stage biopharmaceutical company that seeks to acquire, develop, and commercialize innovative products for the treatment of diseases that address unmet medical needs. The company's lead drug candidate is Northera (droxidopa), which is used in the treatment of symptomatic neurogenic hypotension related to Parkinson's disease.
The process to get Northera to market has been a long and trying one for Chelsea Therapeutics. Back in 2007, Northera was granted Orphan Drug status by the FDA. This is always a promising sign as it means the treatment is attempting to treat a rare medical condition with the condition itself being referred to as an orphan disease. Typically this means that upon an approval, the company may end up owning the entire market.
Over the following years, Chelsea Therapeutics made strong progress in the development of Northera. In late 2011, Northera received FDA priority review. Then in early 2012, an FDA panel recommended that the drug should be approved. Unfortunately, the FDA disagreed and said it would need additional data before it would approve the drug.
Chelsea will face on Advisory Panel on January 14, 2014, and then a PDUFA set for February 14, 2014. After the previous rejection, the FDA cited a need for evidence of durability of effect. In an effort to address this, Chelsea Therapeutics completed studies 301 and 306B to provide independent substantiation for each other. The studies address two main points:
Alleviates potential concerns with individual study results or design.
Reduces the importance of smaller studies (Study 302, 303) for the development program overall.
Come February, investors can expect a massive move in Chelsea Therapeutics, likely to the upside. The company has estimated the potential revenue opportunity to be between $300 and $375 million per year within the first 5 years of product launch. Given that the company's current market capitalization is hovering around $275 million, shares should at least double upon an FDA approval.
Investors can also look at the option prices in Chelsea Therapeutics to get a feel for what kind of move might be coming. Since there are no February options, let's look at the March options which will capture the volatility from both the January advisory panel and the February PDUFA date. Since Chelsea shares are trading close to $4.00 per share, the March 4 straddle will give investors the most accurate prediction of an expected move. Currently, that straddle is trading for $2.90 meaning that investors expect shares to trade close to $6.90 per share or as low as $1.10 per share.
One last fact that Chelsea Therapeutic longs might like to know is that the Baker Brothers, one of the top performing biotechnology funds in the world, owns 5.7 million shares of the company. That includes the additional 1 million shares that Baker Brothers bought during the most recent quarter, giving the fund a 9.4 percent ownership stake in Chelsea Therapeutics. That vote of confidence should certainly make longs feel less nervous headed into the January advisory panel.
Follow Tom on Twitter @tommymeyer82.
Don't Miss: Damage Control: Glaxo CEO Goes to China.