2 Biotech Stocks in Play: Celsion and Chelsea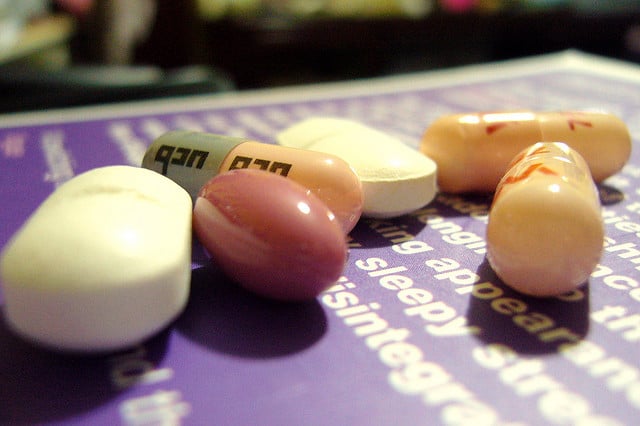 This has been another exciting week in the world of biotechnology. Several stocks are attracting investor attention, but not all for the best reasons. This article will focus on the developments at Celsion Corporation (NASDAQ:CLSN) and Chelsea Therapeutics (NASDAQ:CHTP).
In late November, I wrote an article in which I warned investors about the history of dilution at Celsion Corporation. Between the end of 2009 and the end of 2012, Celsion more than tripled the existing share count resulting in substantial dilution to the original investors. In 2013, the company registered two secondary offerings; one in February and one in May. Later in the year, management decided that the share count had risen out of control so they decided to do a reverse split, in part because the share price had fallen so low it was no longer attractive to institutional investors.
Let's fast forward to this morning and once again, Celsion has decided to sell more shares. The company is going to sell 3.6 million shares, which are expected to generate approximately $13.8 million in cash. Two things are suspicious about this capital raise:
The company notes in the press release that the cash raise will bring the company's balance to roughly $57 million, which means Celsion had about $43 million prior. Why raise now? What's the urgency?
The press release also notes that the funds will be used for general corporate purposes. Really?
Investors should continue to exercise caution here and probably stay away for the time being. It seems like the only news items for Celsion are secondary offerings and Seeking Alpha "pump" articles.
A second company making more positive developments is Chelsea Therapeutics. Chelsea shares are soaring by more than 100 percent after an FDA Advisory Panel recommended approval of Northera for the treatment of symptomatic neurogenic orthostatic hypotension (or, nOH) in patients with primary autonomic failure (Parkinson's disease, multiple system atrophy, and pure autonomic failure), dopamine beta hydroxylase deficiency and non-diabetic autonomic neuropathy.
Northera, also known as droxidopa, is able to increase a person's level of norepinephrine in the nervous system. The panel actually voted overwhelmingly in favor of Northera by a vote of 16-1. This recommendation caught a lot of traders/investor by surprise as Chelsea shares had been getting crushed in the week prior to the scheduled panel. Investors should be aware that the recommendation does not guarantee FDA approval. There have been many instances where a panel recommended approval only to have the FDA come in later and ask for additional information (typically regarding safety). Chelsea's PDUFA action date for the Northera NDA is scheduled for February 14, 2014.
Investors may also want to exercise caution regarding the company's valuation, which now stands at roughly $350 million. The Northera market potential has been estimated at between $200 and $300 million. Even assuming the most optimistic sales estimates, it may take a while for Northera to generate peak sales. Long-term investors may want to take a more cautious wait and see approach before allocating capital to Chelsea.
Follow Tom on Twitter @TommyMeyer82
More From Wall St. Cheat Sheet: