2 Biotech Stocks With Strong Buyout Potential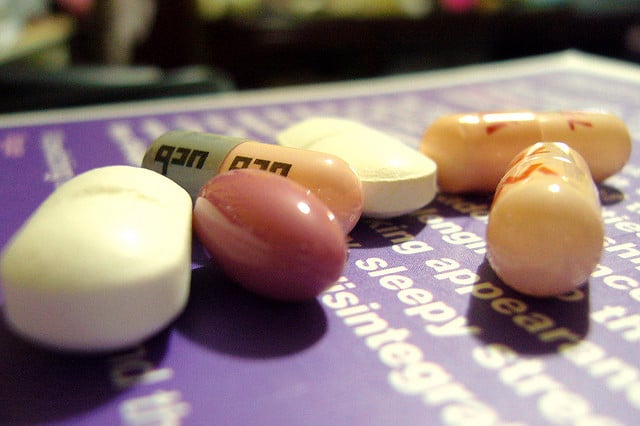 The past few years have seen some incredible valuations placed upon companies in the biotechnology industry. With the continuing advances that science has made, it seems that nothing is impossible. It seems that larger pharmaceutical companies have decided that acquiring smaller companies with promising treatments is an excellent growth strategy. Analysts seem to agree.
As an example, one of the biggest biotech deals of the year occurred in August when Amgen (NASDAQ:AMGN) announced that it was acquiring Onyx Pharmaceuticals (NASDAQ:ONXX) in a deal worth approximately $10.4 billion.  When the deal was announced, shareholders of Onyx Pharmaceuticals probably jumped up and down in a mass celebration as their shares were now worth almost 200 percent more than they had been worth in the summer of 2012. Onyx Pharmaceuticals had been known for its strength in acquiring and developing cancer drugs that happened to fit in with Amgen's future growth plans.
In the summer of 2012, Onyx Pharmaceuticals won accelerated approval for the multiple myeloma drug called Kyprolis. When Amgen decided to acquire Onyx, one of the primary reasons was being able to own the rights to this drug. This deal serves as evidence that small biotech stocks with promising pipelines can end up creating an exorbitant amount of wealth for their early investors. Two stocks that have the potential to follow suit are Acadia Pharmaceuticals (NASDAQ:ACAD) and Celldex Therapeutics (NASDAQ:CLDX),
Acadia Pharmaceuticals is a biopharmaceutical company focused on innovative treatments that address unmet medical needs in neurological and related central nervous system disorders. Acadia Pharmaceuticals has been one of the best performing stocks across all industries, having generated a return of more than 300% year-to-date.  The company is a perfect example of why following the smart money is typically a smart move for investors. The Baker Brothers, one of the best performing biotech hedge funds in the world, took an early position in Acadia Pharmaceuticals and have seen its holdings in the company soar to a value of approximately $550 million.
The company has a deep pipeline of drugs led by pimavanserin, which is in Phase III development as a potential first-in-class treatment for Parkinson's disease psychosis. Pimavanserin is also in Phase II development for Alzheimer's disease psychosis and has completed a Phase II trial as a co-therapy in schizophrenia. As investors await the FDA's decision on whether to approve pimavanserin, analysts have been speculating what the potential sales would be for the drug. The most recent estimates approach $2 billion, which accounts for off-label usage and the potential for future indications.
As of this writing, Acadia is valued at almost $2 billion exactly. I can think of quite a few pharmaceutical companies that wouldn't mind owning the rights to a drug that could generate annual sales of $2 billion. If a buyout war were to occur for Acadia, it's likely that shares would double, and the bidding war likely wouldn't end there.
Another company with strong buyout potential is Celldex Therapeutics. Celldex Therapeutics is a biotechnology company focused on developing therapeutic antibodies, antibody drug conjugates, immune system modulators, and vaccines.  The company's pipeline is likely to have a higher probability of success because it is targeted to specific patient populations with high unmet medical needs whose diseases express specific markers.
Much like Acadia Pharmaceuticals, Celldex Therapeutics has been a strong performer in 2013, generating a return of more than 300 percent for its early investors. Although the Baker Brothers were not an investor in Celldex, many other institutions were.  A few of the popular funds/institutions holding Celldex Therapeutics include FMR LLC, Franklin Resources, BlackRock (NYSE:BLK), and SAC Capital.
The company has developed a robust and deep pipeline that comprises two candidates in pivotal trials:
CDX-011 (EMERGE Trial) — Triple Negative Breast Cancer
Rindopepimut (ACT IV Registration Trial) — Front-line Glioblastoma
Celldex also has four additional clinical candidates in a range of difficult-to-treat indications. Due to its focus on cancer therapeutics, I think there is a good chance that the company could follow the path that Onyx Pharmaceutials took. While Onyx was acquired for over $10 billion, Celldex Therapeutics currently has a much more reasonable valuation of just $2.3 billion. Due to the potential revenue that Celldex could generate because of its deep pipeline, it is likely that Amgen or another similar company looking to cement its cancer platform, could pursue a buyout of Celldex Therapeutics. It may take some time to develop but it seems likely that that will be the final result.
Follow Tom on Twitter @tommymeyer82.

Don't Miss: Who's to Blame for Healthcare.gov Woes? New Info Sheds Light.