2 Companies With Game-Changing Oncology Platforms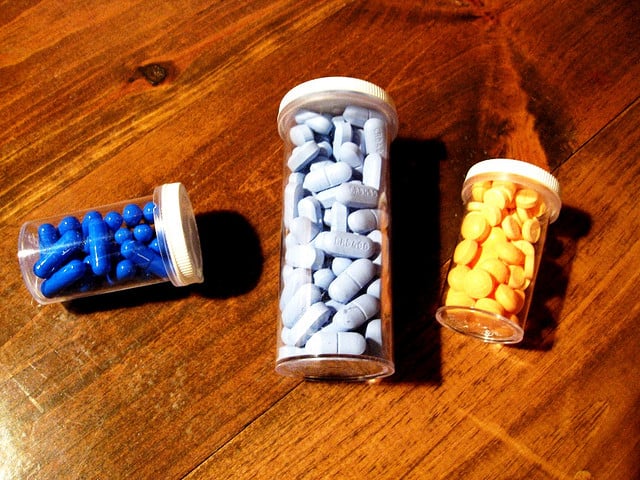 For the past couple of years, the biotechnology industry has been the hottest sector as companies continue to come up with unique, innovative ways to treat unmet medical needs. In particular, investors have focused their attention on companies developing innovative technology in an effort to treat various forms of cancer. Once considered an impossible area to make much of a difference, two companies are on the verge of creating hope for millions. Those two companies that investors should take a close look at are Halozyme Therapeutics (NASDAQ:HALO) and Lion Biotechnologies (LBIO.OB).
Halozyme Therapeutics is a biopharmaceutical company developing and commercializing recombinant human enzymes to provide enhanced and innovative products that improve the practice of medicine. The company has developed a pipeline focused on developing treatments in the fields of diabetes, oncology, dermatology, and drug delivery markets.
The company's platform is based upon its recombinant human hyaluronidase enzyme, rHuPH20, which temporarily degrades hyaluronan, a structural protein in the interstitial space. The temporary degradation provides an opportunity for the injection of biologics such as monoclonal antibodies, as well as small molecules and fluids.  Halozyme's enzyme, rHuPH20, allows many pharmaceuticals to be injected subcutaneously instead of intravenously. Subcutaneous administration provides several benefits over intravenous injection such as patient convenience, reduction of infusion reactions, shorter administration time, lower administration costs, and life cycle management.
Over the past six months, Halozyme Therapeutics has been one of the hottest stocks in the biotechnology industry. The company has nearly doubled its market capitalization, which is currently at approximately $1.87 billion. The primary reason for the large value increase is the strength of the company's proprietary products as well as its collaboration products. Halozyme has developed partnerships with Roche (RHHBY.PK), Pfizer (NYSE:PFE), Baxter (NYSE:BAX), and Intrexon (NYSE:XON). Of those, the partnership with Roche has investors particularly excited as combination therapies have demonstrated significant potential in several research studies.
Roche owns an exclusive license to develop and commercialize product combinations of rHuPH20 with Roche target compounds. Thus far, Roche has successfully developed two product combinations:
Herceptin SC — EMA Approved for Breast Cancer
MabThera SC — Pending Approval for non-Hodgkin's Lymphoma
In fact, last week on Friday morning, the EU Committee for Medicinal Products for Human Use (or, CHMP) recommended that the European Commission approve MabThera SC for patients with non-Hodgkin's lymphoma. The recommendation cited the main advantage as being administration of the therapy within 5 minutes. That is truly groundbreaking and certainly something that patients would opt for if given the option. Roche has the ability to integrate rHuPH20 in up to 8 targets and based on the success thus far, Halozyme Therapeutics is likely looking at significant milestone payments in the future.
Investors should also be aware that Halozyme Therapeutics is likely on track for its largest annual revenue in its history. Thus far in 2013, the company has generated a total of $42.3 million with the biggest quarterly number coming during the third quarter with $16.0 million. If the company can generate a similar number in the 4th quarter, the yearly revenue will surpass the previous record of $56.1 million in 2011. One of the aspects of Halozyme that is really interesting is the fact that the company is generating substantial revenue despite the fact that the bulk of the company's promise is still in development. Investors should take a long-term view on Halozyme Therapeutics, as the company is likely to grow into one of the premier biotechnology companies in the world over the next couple of years.
A second company that is developing a game-changing oncology platform is Lion Biotechnologies. Lion Biotechnologies is focused on the development of novel immunotherapies based on patient-specific T-cells for the treatment of metastatic melanoma and solid cancers.
One of the primary reasons why Lion Biotechnologies stood out is because of its unique approach in treating solid tumors. Historically, many companies have tried and failed to develop an effective and safe approach to treat solid tumors. The reasons for the failure vary but by in large, it was due to a lack of understanding of what makes solid tumor difficult to treat. There are 3 primary reasons why solid tumors are difficult to treat:
Tumors Can Mutate
Tumors Can Escape
Tumors Can Weaken One's Immune System
In order to combat all 3 of those solid tumor characteristics, Lion Biotechnologies is employing an innovative and unique methodology.  TILs (tumor infiltrating lymphocytes comprised primarily of T-cells) are already naturally occurring in the tumors. Since they are already present, physicians have the ability to collect them from samples and then activate and expand them ex vivo. Ex vivo means conducted on or in tissue in an external environment with the minimum alteration of natural conditions. After extraction, the samples can be grown exponentially (into the billions) and then the cultured cells can be infused back into the patients.
Investors can think of the cultured cells as an army. Before the infusion, the army had minimal forces without much of an arsenal. After the infusion, the army has increased its forces and is stocked with state of the art weaponry. This new army (cultured cells) is now capable of destroying any tumors it encounters.
The reason why the infused cells are more capable of attacking tumors is because they have been infused with a cytokine called interleukin-2 (IL-2). IL-2 is an immune-stimulating agent that has already been approved by the FDA for melanoma and advanced kidney cancer.
The process described above is known as adoptive cell transfer (or, ACT.) Dr. Steven Rosenberg originally pioneered ACT. Dr. Rosenberg is the current Chief of Surgery at the National Cancer Institute. The National Cancer Institute has already conducted 3 clinical trials to treat metastatic melanoma with extremely promising results. Combined, the three trials conducted by the NCI enrolled a total of 93 patients. Of those 93 patients, 20 patients demonstrated a complete response (tumors disappeared). Of those patients who demonstrated a complete response, 95 percent remained tumor free for more than 5 years. About 52 percent of all the patients in the trials saw their tumors shrink in size.
The results are extremely promising and indicate that Lion Biotechnology may be approaching a milestone discovery in cancer treatment. It's important that investors be aware of the shifting landscape currently occurring in cancer treatment. Science is gravitating away from cancer vaccines and towards adoptive T-cell therapy. While cancer vaccines have demonstrated minimal success in early state disease, they have failed in advanced disease.
A few companies that fall into the vaccine category include Dendreon (NASDAQ:DNDN), ImmunoCellular Therapeutics (NYSEMKT:IMUC), and Northwest Biotherapeutics (NASDAQ:NWBO). Instead of developing cancer vaccines, several companies (in addition to Lion Biotechnologies) are pursuing adoptive T-cell therapy such as Celgene (NASDAQ:CELG) and Novartis (NYSE:NVS).
Lion Biotechnology currently has 4 trials in progress:
2nd-Line Metastatic Melanoma – Second Phase 2 trial ongoing
1st-Line Metastatic Melanoma in combination with Zelboraf – Phase 1 ongoing
1st-Line Metastatic Melanoma in combination with Yervoy – Pilot trials
1st-Line Metastatic Melanoma in combination with anti-PD1 Ab – Pilot trials
Although several of these indications are still early on in the process, that creates more of an opportunity to invest in the early stages in a potential game-changing therapy. Lion Biotechnologies is currently valued at just under $120 million, which is a steep discount to what it will likely be valued at in the next 12 to 24 months. In addition to metastatic melanoma, adoptive cell therapy has the potential to treat ovarian, cervical, breast, colorectal, and other solid tumors. Given that kind of potential, investors are likely looking at the early stages of a company that could be worth hundreds of millions, if not billions, in the future.
One of my primary fears with micro-cap biotechnology stocks is dilution. Since the companies aren't generating revenue and conducting experimental trials is expensive, usually the shareholders are the ones footing the bill through secondary offerings. Luckily for new investors, the company completed a $23.3 million financing in November. After fees, Lion Biotechnologies received $21.6 million. Given that the company only lost about $3.3 million in 2012, this financing should be enough to fund operations for at least the next couple of years.
All in all, Lion Biotechnologies appears well on its way to success. Like Halozyme Therapeutics, the company has developed a unique, innovative, and cost effective medical therapy, which is capable of treating many forms of cancer at several stages of progression. With the recent shift away from vaccines and towards ACT, Lion Biotechnologies appears to have the makings of a real winner.
More From Wall St. Cheat Sheet: