2 Healthcare Stocks With Unusual Option Volume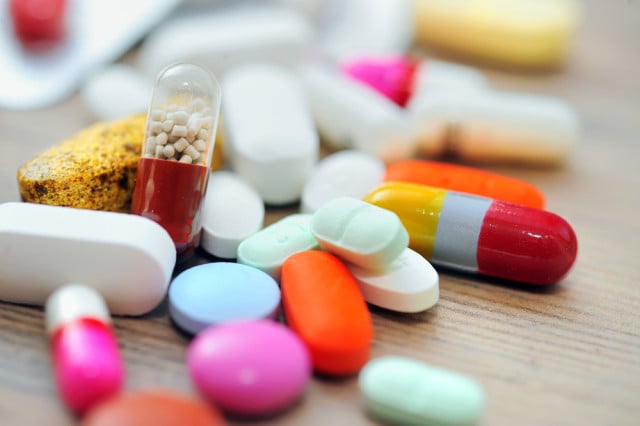 One of the best ways to identify stocks that might make a big move in the upcoming weeks and/or months is to look at unusual option volume. Since healthcare stocks tend to have a lot of big moves because of earnings, new drug approvals, and M&A activity, I tend to stick with that industry.
Almost Family is a leading provider of home health nursing, rehabilitation, and personal care services, with over 150 locations in 11 states.  The company operates in two segments:
Visiting Nurse: Provides skilled nursing and physical, occupational, and speech therapy services primarily to Medicare beneficiaries.
Personal Care: Provides custodial and personal care services.
Almost Family reported its third-quarter earnings on November 5. The company announced net service revenues of $88.8 million, a year-over-year increase of approximately 6 percent. The company also announced that it had acquired SunCrest HealthCare. Almost Family will now operate over 240 branches across 14 states. The projected annual net revenue run rate is expected to approach $500 million. Since the earnings announcement, shares of Almost Family have soared by nearly 30 percent. This includes today's gain of nearly 8 percent on heavy call volume. With regards to the unusual option volume, of particular importance are the December 25 calls. Of those calls, 2,000 have traded compared to the previous open interest of just 42. It would appear that someone is betting on a large move occurring before December expiration (December 20).
Northwest Biotherapeutics (NASDAQ:NWBO)
Northwest Biotherapeutics is a development stage biotechnology company focused on discovering, developing, and commercializing immunotherapy products that generate and enhance immune system responses to treat cancer.
Investors are hoping that the company's unique technology, called DCVax, can propel the company towards a great future. DCVax uses a patient's own dentritic cells. These cells are extracted from the body, loaded with tumor antigens which help to create a personalized therapeutic vaccine. Once these cells are injected back into the patient, a strong immune response is generated that can be used to destroy cancer cells.
The company's flagship product candidate is DCVax-L. This product is attempting to treat Glioblastoma Multiforme, or GBM, which is a deadly form of brain cancer. Glioblastomas represent approximately 23 percent of primary brain tumors in the U.S., and are the most commonly diagnosed brain tumor in adults aged 45-74.  It is estimated that roughly 13,000 Americans die of malignant brain tumors every year.
Shares of Northwest Biotherapeutics are up nearly 40 percent over the past few weeks because of increased investor expectations that the company has the potential to demonstrate strong trial results that could propel the company towards an eventual FDA approval.  It should be noted that although trial results are still at least a few months away for Northwest Biotherapeutics, the company does face stiff competition from ImmunoCellular Therapeutics (NYSEMKT:IMUC). ImmunoCellular Therapeutics is also pursuing a potential treatment for GBM and is expected to release their Phase II results by the end of the first quarter 2014, although results could come any day now.
With regards to the unusual option volume, of particular importance are the July 7.5 calls. Of those calls, 1,000 have traded compared to the previous open interest of just 821. Investors should also know that the calls were purchased on the ask price (.65) indicating that traders were eager to buy them without worrying about crossing the spread. That would appear to be a good sign for investors as shares of NWBO would need to trade above $8.15 by July 2014 expiration in order for those calls to be profitable.
Follow Tom on Twitter @tommymeyer82.

Don't Miss: 4 Things to Do If Your 401k Fees are Out of Control.