2 Pollution Control Companies Poised for Significant Growth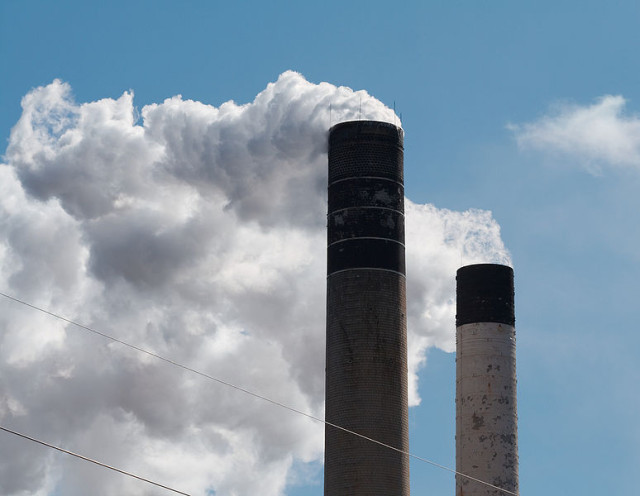 Investors looking for an industry that is poised for significant growth over the coming decade may want to consider companies in the pollution control business. Companies in this area should be able to capture outsized gains as global economies that have been beaten up show signs of recovery in the coming years. This recovery should produce additional industrial demand and consequently increase the need for services that help protect the world we all live in. Two companies that seem to be especially promising are CECO Environmental Corp. (NASDAQ:CECE) and Midwest Energy Emissions (OTC:MEEC).
CECO Environmental Corp. provides clean air solutions for various industries worldwide. It offers a range of air quality products and services that include engineered equipment as well as air quality improvement systems. The company operates through 12 subsidiaries, which produce synergies that allow the overall company to meet any industrial air quality needs of its customers.
Shares have appreciated by more than 55 percent during the past year as investors continue to believe that the company is well-positioned for tremendous growth for years to come. The recent quarter was one of the best in CECO Environmental Corp.'s history. For the quarter ended June 30, the company generated $44.4 million in total revenue, an increase of approximately 30 percent compared to the prior quarter. This also resulted in a net income of $3.05 million, compared to just $2.2 million for the first quarter of this year.
In addition to this growth already shown, the company's recent acquisition of Met-Pro Corp. should significantly increase the company's revenue generating capabilities going forward. This acquisition will now allow CECO Environmental Corp. to serve a wider customer base totaling roughly 11,500. The combined entity will also offer a broader set of products and services through a truly end-to-end pollution control technology solution. As the regulations governing pollution control become more innovative, CECO should be poised to benefit from that immensely. Given this, the company has estimated that it expects to generate annual revenues of $300 million and save more than $9 million in cost synergies once the combined entity is fully operational. This is certainly one company that investors should consider, but not the only one.
Another company in a similar niche that investors should consider is Midwest Energy Emissions. Midwest Energy Emissions is an environmental services company engaged in the development and commercialization of various technologies to remove mercury from coal-fired power plant air emissions. It focuses on the delivery of mercury capture technologies to power plants and other industrial coal-burning units in the United States, Canada, China, and Europe.
Midwest Energy Emissions has an exciting technology solution that is vastly superior to other solutions currently available on the market. The solution is called Sorbent Enhancing Additive technology. It is a proprietary blend technology developed from the University of North Dakota's Energy and Environmental Research Center. It is effective at reduction levels of more than 90 percent mercury removal, which surpasses the new emissions regulations. The most common technology is the Powdered Activated Carbon or the Brominated Activated Carbon. Both of these common solutions are only effective at reduction levels of 70 percent or less. Additionally, costs can often range from between $5 million and $20 million per year. By using the SEA Technology developed by Midwest Energy Emissions, companies can save as much as 40 percent of their normal mercury removal expenditures.
As is the usual case with technology companies, patents are essential. Midwest Energy Emissions currently has 23 patents across the U.S., Canada, China, and Europe. These patents were developed from $60 million in government and private funding and have been commercially proven in 30 utility company-funded demonstrations. The patents are protected through 2025 and beyond. With the compliance data for the new emission standards rapidly approaching (April 2015), Midwest Energy Emissions should begin to see the need for its globally recognized SEA technology ramp up. Given that the Environmental Protection Agency estimates that the mercury removal market could total $9.6 billion annually, Midwest Energy Emissions appears to be in a prime position to capture a large portion of that annual revenue.
Later this month, the company will serve as a sponsor for the University of North Dakota Energy & Environmental Research Center Air Quality IX Conference. The CEO of Midwest Energy Emissions, Alan Kelley, will be discussing mercury emission control with top industry experts. This could serve as a catalyst for the share price, as investors will have the opportunity to learn more about the company's state-of-the-art technology.
James Ratz is a portfolio manager with Zebra Capital, based out of Los Angeles. He focuses on providing actionable information to investors of all levels.
Don't Miss: Lawler's Chesapeake Energy Is a Lean, Mean, Cost-Cutting Machine.