2 Stem Cell Companies With Incredible Potential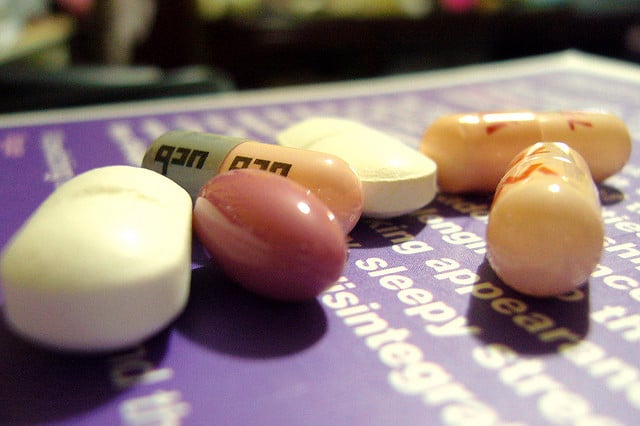 The healthcare sector is beginning to focus a significant amount of attention on the science of stem cells. Stem cell science already has demonstrated multiple breakthrough applications and holds tremendous therapeutic promise. As the science continues to progress, two small-cap stem cell companies appear to be inching closer to importantscientific breakthroughs. Those two companies are OncoMed Pharmaceuticals (NASDAQ:OMED) and International Stem Cell Corporation (ISCO.PK).
OncoMed Pharmaceuticals is a development-stage biotechnology company dedicated to radically changing cancer treatment by discovering and developing monoclonal antibodies and other agents that target the biologic pathways critical to tumor initiating cells, also known as "cancer stem cells."  The company's focus is on novel therapeutics that could provide breakthrough alternatives for the treatment of cancer.
On December 3, shares of OncoMed Pharmaceuticals soared by nearly 100 percent thanks to a partnership agreement with Celgene (NASDAQ:CELG).  The agreement calls for Celgene to jointly develop and commercialize up to six anti-cancer stem cell product candidates from OncoMed's biologics pipeline, including demcizumab. Under the terms of the agreement, OncoMed will retain global co-development and U.S. co-commercialization rights for five of the six anti-CSC product candidates with 50/50 U.S. profit sharing. The company will receive royalties from any revenues generated in other territories. Celgene also will have research, development, and commercialization rights to small molecule compounds in an undisclosed cancer stem cell pathway.
The terms of the agreement call for Celgene to pay OncoMed an upfront payment of $155 million. Additionally, OncoMed will have the potential to receive more than $3 billion from development, regulatory and commercial milestones. Given that OncoMed's market capitalization is currently sitting at around $740 million, the potential for share price appreciation in the future could come fast and furious.
After the deal was announced, Jeffries raised its price target on OncoMed from $27 to $46. The firm noted that the deal terms were extremely favorable for OncoMed.  Jeffries also maintained its buy rating on the stock. For investors looking to the future, a look at OncoMed's pipeline will demonstrate an incredible amount of potential.
OncoMed currently has 5 clinical programs and 5+ research programs. Of all the programs in development, the one that has the most potential is OncoMed's lead anti-cancer stem cell therapeutic, demcizumab. Demcizumab is a monoclonal antibody optimized to block a key signaling pathway in cancer stem cells. It selectively targets Delta-like ligand 4, an activator of Notch signaling, which is a pathway known to be important in cancer stem cells and cancer. Demcizumab is currently in Phase 1b evaluation. It should also be pointed out that Celgene holds an option on this therapeutic once it progresses to a Phase II trial. These recent developments show that OncoMed clearly has an immense amount of potential in the stem cell world.
Another stem cell company is on the verge of a breakthrough therapy for Parkinson's disease. That company is International Stem Cell Corporation "ISCO." International Stem Cell Corporation is focused on therapeutic applications of human parthenogenetic stem cells to treat disease of the brain, liver, and eye, as well as on the development and commercialization of biomedical products. Since the company's focus on parthenogenesis, ISCO has been able to develop a competitive advantage. Its stem cells are derived from unfertilized human eggs, which create HLA homozygous stem cells. These stem cells are histocompatible with millions of people regardless of sex or race and therefore have a much lower probability of rejection.
Thus far, the company has developed 15 hpSC (human parthenogenetic stem cells) lines, including the first clinical-grade hpSC lines believed to meet FDA regulations. The company is currently focusing its development efforts on three diseases:
Parkinson's Disease
Inherited Metabolic Liver Diseases
Corneal Blindness
These diseases combined may result in an annual market size of over $5 billion. Additionally, the therapeutic stem cell market is expected to grow to $6.6 billion by 2016. This revenue generation potential should really get investors interested, especially given that International Stem Cell Corporation's current market capitalization is $21 million. Current value versus the possible future value could result in a substantial ROImultiple for early investors.
International Stem Cell Corporation recently announced record results for the third-quarter ended September 30, 2013. Revenue from the biomedical products was up 41 percent on a year-over-year basis, from $1.19 million to $1.67 million.  For investors concerned about the available cash, the company ended the quarter with $1.8 million in available cash.
This cash pile along with rapidly growing revenue gets them much closer to their first major inflection point, filing the IND, and starting a phase I clinical study in the Parkinson's disease program.
International Stem Cell Corporation is unique compared to most development-stage biotechnology companies. Almost all companies at the same stage have to rely entirely on secondary funding to finance operating expenses. This is because the companies have zero revenue generating products. That is not the case for International Stem Cell Corporation. As mentioned above, the company generates substantial revenues from two fast growing subsidiaries:
Lifeline Skin Care
Lifeline Cell Technology
Lifeline Skin Care is the only skin care product in the world based on non-embryonic human stem cell extracts. The stem cell extract helps stimulate the skin's own abilities to repair itself. Independent clinical research found that the products produce amazing results:
93 percent improved skin hydration
73 percent increased skin elasticity
67 percent decreased wrinkles appearance
63 percent improved skin tone and brightness
Lifeline Cell Technology specializes in the development and manufacture of purified primary human cells and optimized reagents for cell culture. Lifeline scientists have developed many of the human cell systems and the quality standards that are used in many of today's academic, government and pharmaceutical laboratories.
Of the $1.67 million generated in the third-quarter, 49 percent was from Lifeline Skin Care and 51 percent was from Lifeline Cell Technology. Investors couldn't ask for a better revenue split and it provides a solid, stable base from which the company can continue to grow. As I mentioned above, the revenue from these businesses can be used to fund the company's research and development efforts which is where the company's real potential is.
The year 2014 is expected to be a breakout year for the company with one notable event on the horizon. Earlier this year, International Stem Cell Corporation reached an agreement with Duke University to conduct clinical studies in Parkinson's disease utilizing the company's neural stem cell product. Data from these studies will be used to file the Investigational New Drug Filing in 2014. Investors can expect this filing in the summer of next year.
International Stem Cell Corporation represents one of my favorite micro-cap opportunities in the market. It's not too often that a company this small demonstrates significant revenue growth while continuing to develop a potential breakthrough cure for one of the most devastating diseases in the world. Investors may want to consider getting in before the large institutions discover this amazing opportunity.
Follow Tom on Twitter @tommymeyer82.
Don't Miss: The 10 Best Books of 2013.