2013 Sees BP In and Out of Courtrooms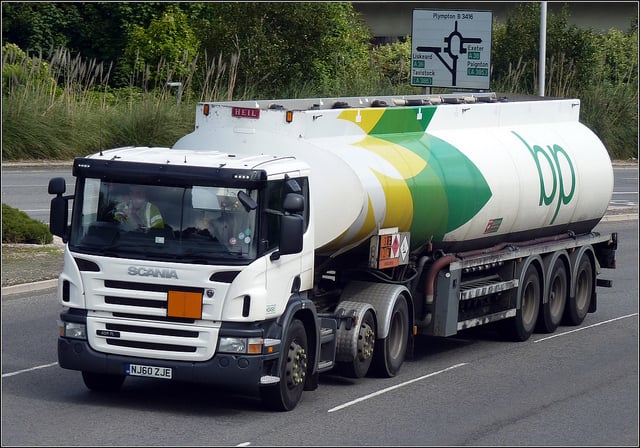 Many of the important events of 2013 for BP (NYSE:BP) have taken place in the courtroom. The sideshow of BP's civil trial in the district court in New Orleans has been the company's efforts to convince Judge Carl Barbier to tighten the standards by which the court-appointed administrator Patrick Juneau evaluated compensation claims made by the individuals and business harmed by the 2010 Gulf of Mexico oil spill. For months the company petitioned the court to freeze payouts while the administrator's payout formula was reexamined, but for months, Barbier denied that request.
BP's Gulf of Mexico disaster was the worst offshore spill in U.S. history. It began on April 20, 2010, when an undersea well exploded 50 miles off the Louisiana coast, killing 11 workers and spewing millions of barrels of crude oil into the ocean. Marshes, fisheries, and beaches stretching from Louisiana to Florida were polluted, harming local tourism and fishing.
The oil producer has acknowledge responsibility for the oil spill, spending more than $25 billion on cleaning up the marshes, fisheries, and beaches along the coast and compensating victims. That spending is just the tip of the company's spill-bill iceberg; $42.4 billion has been spent or earmarked for spending on clean-up, compensation, fines, and other legal costs. BP even sold assets that generated $5 billion of cash flow a year to pay those expenses.
However, the biggest driver of skyrocketing spill bill costs is victim compensation. Originally, the company forecast payouts related to plaintiffs' claims would cost just $7.8 billion. But, by late October, that estimate had been increased to $9.2 billion, and by the calculations of Juneau, approximately $3.81 billion has been paid out to 40,371 spill claimants. When the restitution payments started to overshoot its original estimate, BP began to contest the manner in which restitution payments were awarded, arguing that court-appointed fund administrator Patrick Juneau has compensated "fictitious and inflated losses."
At the beginning of October, BP was handed a victory in its fight over the interpretation of the settlement agreement, which allows claimants to receive compensation without submitting proof their financial losses were a result of the oil spill. The Fifth U.S. Circuit Court of Appeals in New Orleans directed Barbier, who had approved of Juneau's evaluation methods back in March, to halt payments on claims that do not meet stricter standards, and issued an injunction, preventing further compensation from being paid until the terms of the settlement were tightened. Yet, last Tuesday, Barbier ruled that businesses in certain geographical regions should not have to prove that those losses were caused by the disaster if their financial records follow a specific pattern, as BP agreed when the settlement was inked in May 2012.
But BP has not given up. According to a court filing made Tuesday, BP asked a federal appeals court to issue an immediate injunction, blocking the compensation payments unless they can be shown to have been caused by the 2010 oil spill. In the documents, acquired by Bloomberg, the company argued that Barbier had ignored the appellate court's earlier decision that the district judge must review causation in determining compensation. "The district court has definitively refused to enforce the settlement's causal-nexus requirement and has made clear that it will adhere to its erroneous position on causation unless this court directly tells it otherwise," the company said.
To the legal team representing the victims, this request is further proof that BP is trying to change the original settlement. After Barbier issued his December 24 order, Steve Herman and Jim Roy, leaders of a group of plaintiffs' lawyers overseeing the court-determined settlement fund wrote in an email to Bloomberg that, "Business owners across the Gulf should be pleased that Judge Barbier once again rejected BP's efforts to rewrite history and the settlement." The terms of that agreement specified that businesses in certain geographical regions, whose losses follow a specific pattern, would not have to prove a link to the spill to receive restitution, according to Barbier.
However, BP claims that the district judge misinterpreted the settlement, and his ruling will "impose further vast and unjustified costs on BP," as the court document stated. According to the filing, the settlement "should have been an historic road map for resolving mass tort claims; instead, it has become a glaring example of a serious miscarriage of justice, where the plain text of the agreement has been subverted, and where persons and businesses with no legitimate claims can nonetheless receive inflated awards."
More From Wall St. Cheat Sheet:
Follow Meghan on Twitter @MFoley_WSCS