2015 Ford Mustang Convertible Gets Its Global Closeup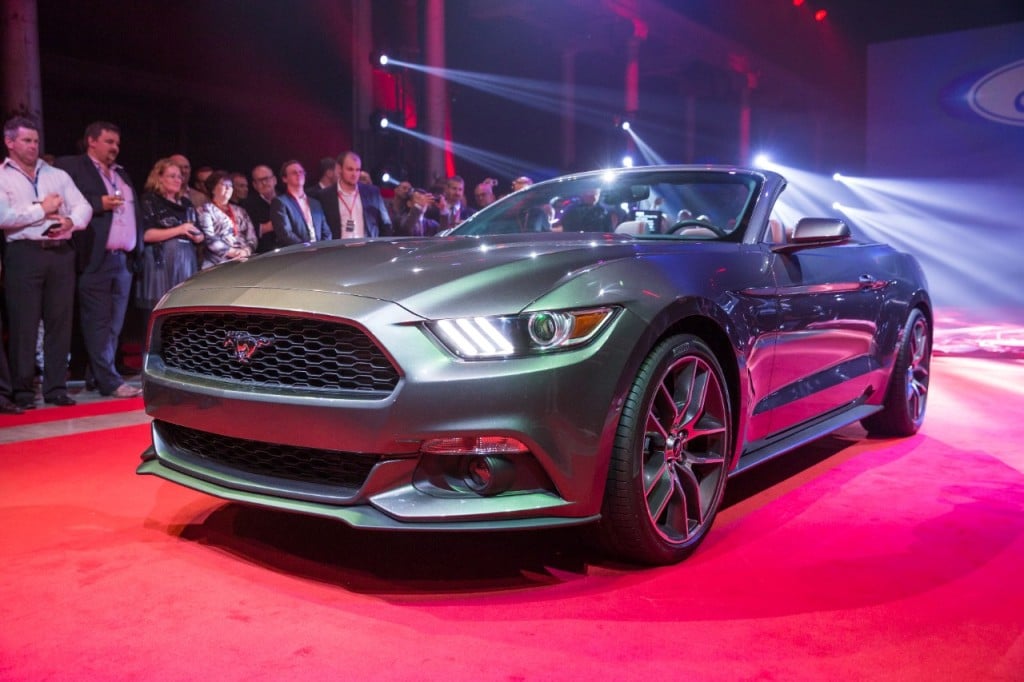 Ford (NYSE:F) has stated its intention of making the 2015 Mustang a global car that appeals to customers in every time zone. Therefore, it seemed appropriate that the automaker pulled off the wraps on the 2015 Mustang convertible simultaneously in Sydney, Barcelona, and New York. The convertible by necessity doesn't have the fastback design of the coupe, yet its faster retracting time and style upgrade are destined to make it a winner with Mustang lovers everywhere.
Ford's halo car will shed its top twice as fast as the current-generation model. In fact, Ford claims the automobile has "a sleeker profile" when the top is down. An insulated cloth top that comes standard will give the convertible "a more upscale appearance" when the top is up, Ford said in a company statement, while the multi-layered material will ensure a quieter ride.
The 2015 Mustang will have three engine options in both convertible and fastback coupe: the base 3.7-liter V6 capable of 300 horsepower on 270 pounds-feets of torque; a 2.3-liter four-cylinder EcoBoost (305 hp, 300 lb-ft torque); and a 5.0-liter V8 Ford says will generate more than 420 hp on 390 lb-ft of torque. The difference will come in the back-cabin design of the convertible.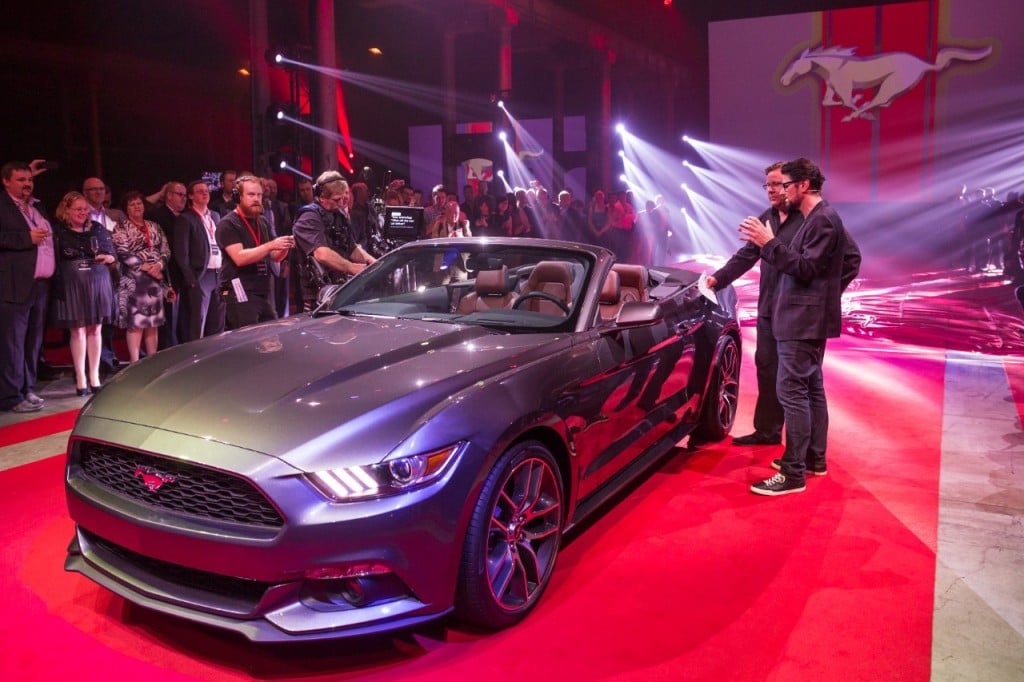 The fastback design of the 2015 coupe is drawing a great deal of praise from auto critics, but the convertible won't have that same angle due to the logistics of the cloth top. However, the all-new suspension on both front and back will deliver the same performance in both models. On the whole, the 2015 appears to be the winner Ford had in mind in either fastback coupe or convertible form. The release date is expected for fall 2014.
While Ford's future products look guaranteed to hold the interest of car buyers around the globe, the current sales reports are equally promising. Ford set a new record when it sold nearly 100,000 vehicles in November in China, the world's largest auto market. Sales there are up 51 percent for 2013 compared to 2012, and the past month's performance bested November 2012 stats by 47 percent.
The Ford strategy of thinking global is already paying off. A new Mustang coupe and convertible should help the automaker continue that push in markets everywhere.
Don't Miss: 10 Hot-Selling Cars and Trucks of November.