20th Century Fox Sets the Stage for 2016 Malaysian Theme Park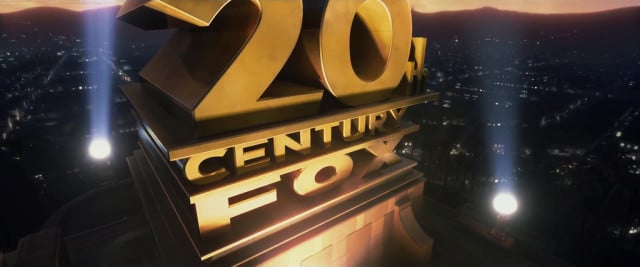 Twentieth Century Fox (NASDAQ:NWS) is proving that Disney (NYSE:DIS) isn't the only company that can open its own multimillion-dollar theme park. According to The Hollywood Reporter, Fox unveiled new details for its $300 million theme park at a press conference on Tuesday, revealing that 20th Century Fox World in Malaysia will host 25 rides and attractions, and sprawl across 25 acres at the Resorts World Genting, a casino, hotel, and amusement park complex.
The park is not set to open until 2016, but when it does, visitors should anticipate attractions that range from media-based rides to thrill rides to children's rides to water attractions. Fox is interested in making its park appealing to consumers of every age group, and it will use its 20th Century Fox blockbuster titles to help dictate what theme each attraction displays.
Fox representatives told The Hollywood Reporter that movies including Ice Age, Rio, Alien vs. Predator, Planet of the Apes, and Night at the Museum will be featured in rides and attractions. Jeffrey Godsick, president of 20th Century Fox Consumer Products, said: "The opening of the first 20th Century Fox Theme Park at Resorts World Genting takes our rich history of storytelling to a whole new level and will provide an exceptional entertainment experience. People from around the world will gather here in Malaysia to become part of the story and to experience the magic and adventure of their favorite Fox properties."
Fox's new theme park is unchartered territory for the Los Angeles-based company, but the media giant explained at its press conference on Tuesday that breaking into the theme park market in Asia is appealing because it allows the company to extend its brand and audience. A number of firms have pinpointed Asia as the most lucrative place to open up shop, with Disney already prepping its Shanghai amusement park set for 2015, but foreign corporations still have to abide by foreign regulation rules — that's where Fox's venture partner, Genting Malaysia, comes in.
The Hollywood Reporter reports that Genting is one of Malaysia's top leisure and hospitality corporations, and it is the owner of the 25 acres that will host 20th Century Fox World at the Resorts World Genting, an amusement park complex located about an hour outside of Kuala Lumpur. Genting is investing $300 million in Fox's new theme park in addition to offering its land as the new site's destination.
Genting has expressed excitement at the prospect of helping 20th Century Fox finance one of the first amusement parks of its kind in the world. The company's chief executive, Tan Sri Lim Kok Thay, said at the press conference Tuesday, "The theme park will definitely pave the way for continued growth of Resorts World Genting with a next-level family entertainment experience which will attract tourism dollars to Malaysia."
Twentieth Century Fox World and Resorts Worth Genting will co-launch in 2016, after the theme park's final touches are made and the resort gets a facelift. Then, the two parties will hope to attract the increasing number of tourists that are now making their way across Southeast Asia and China.
Don't Miss: 7 Actors Who Always Play the Same Characters.