21st Century Fox Investors: Murdoch Is Too Powerful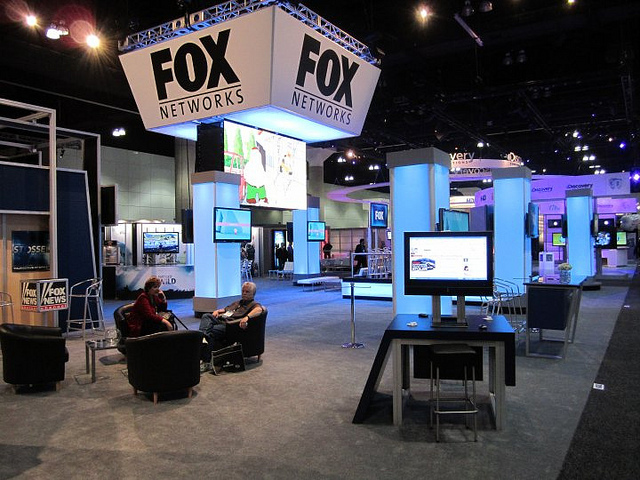 Investors in 21st Century Fox (NASDAQ:FOXA), excluding chairman and CEO Rupert Murdoch and his family, have voted to separate the roles of chairman and CEO of the company by a 2-to-1 margin, as it's believed the Murdochs have too much control over the company. According to a regulatory filing seen by Bloomberg, shareholders representing 147 million Class B shares in the company have voted for having an independent chairman at the company's annual meeting last week.
There were 361.7 million votes against the split, but 280 million of those came from Murdoch and his family. The tally suggests that Fox will continue to come under pressure from investors to split the roles.
"The level of family control — Mr. Murdoch owns 40 percent of voting shares — and the dual-class share structure which denies voting rights to Class A shareholders, were engineered to keep power in the hands of Mr. Murdoch," said Julie Tanner of Christian Brothers Investment Services, Bloomberg reports. "While it is virtually impossible for a shareholder resolution to 'pass,' a high vote result should send a clear signal to the board that change is needed."
It's not difficult for those opposing Murdoch's control to find evidence supporting their case, as the phone hacking scandal at Murdoch's News Corp. (NASDAQ:NWS), formerly the parent company of 21st Century Fox, cost investors huge sums, put journalists at the company's News of the World U.K. tabloid in jail, and ultimately led the newspaper company and film and television studio to split against Murdoch's wishes.
The two arms split earlier this summer, with Murdoch taking the chairman and CEO positions at the much more profitable Fox and only acting as chairman at News Corp. Robert Thomson, former editor of The Wall Street Journal, was named the new CEO of News Corp. — which owns the newspaper — the New York Post, and HarperCollins publishing, among other names. After the split, Fox agreed to take on some of the legal expenses related to the scandal. In August, it was reported that those expenses are costing Fox more than had been expected, another reason shareholders may not be so happy with Murdoch at the moment.
Murdoch won't go down without a fight, though. Viet Dihn, a director who spoke on behalf of the board at the meeting, said that most U.S. companies have combined chairman and CEO roles. "Our CEO is best suited to serve as chairman," Dinh said at the meeting, according to Bloomberg. "He facilitates communication between the board and senior management."
Follow Jacqueline on Twitter @Jacqui_WSCS
Investing Insights: Will Google Continue Its Explosive Run Post-Earnings?