3 Auto Stocks Going Places: China's Flare With Honda Simmers, GM's Compensation Remapping, and Tesla's New Service Offering
Honda Motor Co. (NYSE:HMC): Despite a recent flair up and some ruffling of navy feathers, a Honda executive has stated that Chinese sales for the company are nearly back to normal, after heavy anti-Japanese sentiment among Chinese citizens caused sales for Honda and fellow Japanese firm Toyota (NYSE:TM) to drop off. The news is a bit of a surprise, given the suffering that the manufacturers have endured as a result of a political territorial dispute with China, and has given American manufacturers an edge in the world's largest auto market.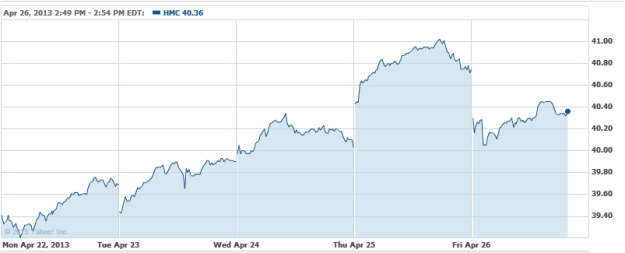 General Motors (NYSE:GM): The board of America's largest auto company have changed up CEO Dan Akerson's pay structure, to reflect the notion that he may retire within the next three years, when his long-term restricted stock vests. Akerson's compensation — subject to federal review due to 2009′s bailout of the company — was raised 44 percent last year, to $11.1 million. That includes $1.99 million in restricted stock units that were earned as part of his 2011 compensation package and granted in 2012, the SEC filing said.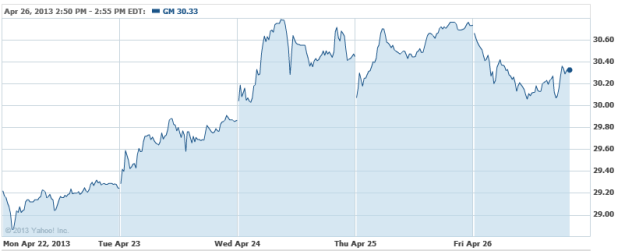 Tesla Motors (NASDAQ:TSLA): Tesla Motors is taking great strides in making public acceptance of electric vehicles as easy as possible, and the company has been backing up its claims with actions. The latest move, announced on Friday, will provide a full warranty on the car's battery packs — an undeniable sore spot for electric vehicles — even if the damage is caused by user error (intentional damage is not covered, and the warranty is voided if the packs are opened without authorization). If the car is in a collision, the maintenance team messes up, or the battery just plain dies out, the company will replace the unit at no cost to the owner.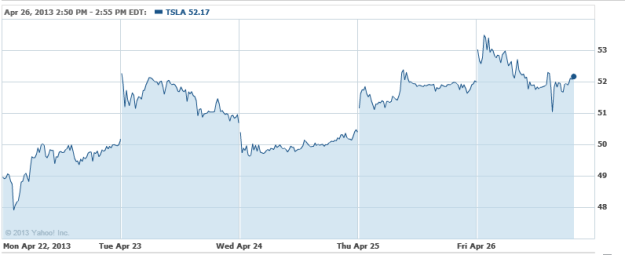 Investing Insights: Can Toyota Continue This Bull Run?