3 Auto Stocks Going Places: Earnings Boost Ford, Tesla's New Hire, Toyota Challenges Top-Selling Title
Ford Motor Co. (NYSE:F): Ford shares are rising in premarket as the automaker announces EPS of 45 cents, with revenues of $36 billion, the latter beating by $1.93 billion as strong demand in North American and Asian markets spurred rises in revenue and wholesale volume. Ford's operating margin expanded by 70 bps, while the pre-tax loss in Europe narrowed substantially to $228 million as Ford bettered its market share based on stronger volume. Notably, Ford is reportedly expecting its 2013 profits to be higher than those in 2012.
Tesla Motors (NASDAQ:TSLA): Tesla has announced that it is hiring Doug Field, a vice president of product design at Apple, to head up its vehicle development unit. Before working for Apple, Field had been the CFO at Segway, the once iconic company of new-age transport devices.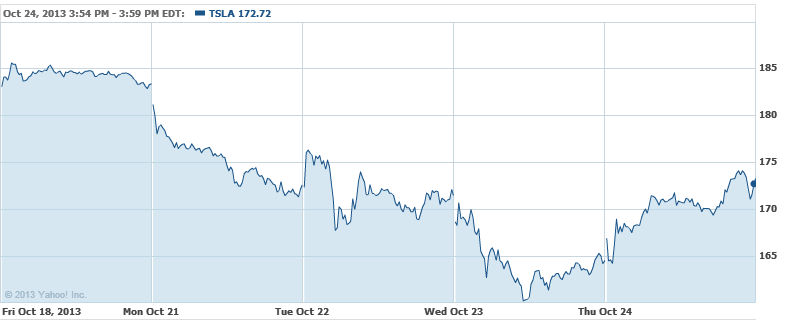 Toyota Motor Corp. (NYSE:TM): Toyota is challenging Ford's claim that the Focus is the top-selling car in the world. Toyota is claiming that sales of its Corolla under the name Matrix, which is technically just a hatch-backed Corolla, were not counted in the data that Ford is basing its claim on. Toyota is in the midst of preparing a formal response, along with its own picture of the sales numbers.

Don't Miss: Ford Accelerates Outlook and Drives Toward Fresh Highs.