3 Auto Stocks Going Places: Ford's New Data, GM Gets an Upgrade, and Toyota Updates Its Batteries
Ford Motor Co. (NYSE:F): Ford believes that vehicles sporting four cylinder engines will make up 66 percent of the auto market by 2020, as rising fuel costs push consumers to smaller, more efficient cars, and pressure on manufacturers from the CAFE standards increases. Trucks and SUVs will still likely pack at least a V6, but smaller and midsize cars will increasingly exchange their higher cylinder counts for more sophisticated four cylinder alternatives.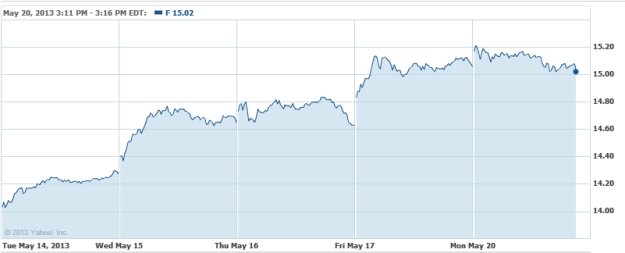 General Motors (NYSE:GM): After the company reported better-than-expected operating results, Argus has raised its price target on the shares from $34 to $43, noting that it is encouraged by the steps the company is taking in Europe. It keeps a Buy rating on the shares, and the firm considers the stock to be "dirt cheap."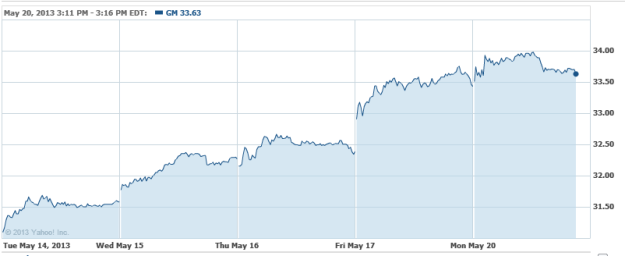 Toyota Motor Co. (NYSE:TM): The world's largest car manufacturer is planning on sinking nearly $200 million into its lithium ion battery cell output, jacking up production rates to six times to current levels. Lithium ion cells are already found in the plug-in variable of the Prius, as well as the European version of the Prius+ (Prius V here in the States), but the company wants to bring the lighter, more efficient technology to the rest of the hybrid family.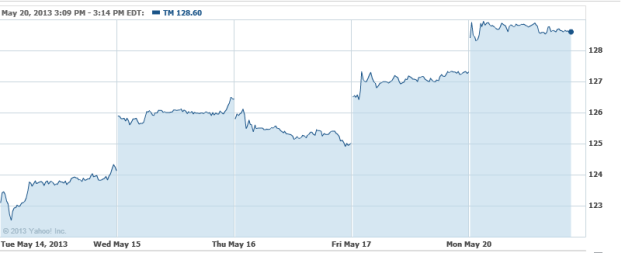 Don't Miss: Ford: Two-Thirds of New Cars Will Run On Four Cylinders.