3 Auto Stocks Going Places: GM Issues a Recall, Ford Moves the Fiesta, and Tesla's Flip-Flop On Capital
General Motors (NYSE:GM): Efforts to take the Chinese market by storm and gain an edge over competition has hit some headwinds, as Cadillac China initiates a recall for 2,653 imported SRX crossover models, due to a wheel nut issue. It is not yet apparent if the vehicles affected are solely in China, or if the recall will extend to other regions as well.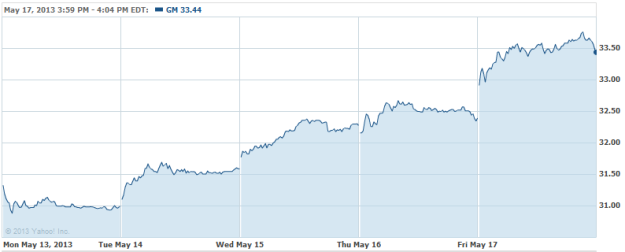 Ford Motor Co. (NYSE:F): The company is intending to move production — at least a portion of it — of the Fiesta to Thailand, to free up some space on North American assembly lines. The move, which is set to take place in 2016, is aimed at maximizing efficiency of the North American plants, to allow for production of new models in the future.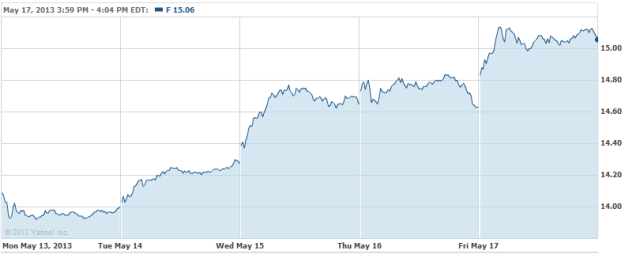 Tesla Motors (NASDAQ:TSLA): In a near 180 degree turn, Tesla CEO Elon Musk went from telling Morgan Stanley that the company had no plans to raise capital, only to initiate a second offering for $830 million or so. Musk noted that the efforts were mainly to establish a cash inventory for security against an "unexpected supply interruption" or "risk event." The timing for the offering couldn't be better, but what does this mean for the company's future?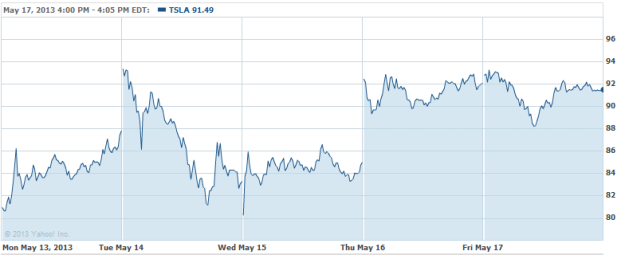 Don't Miss: GM Aims For Its Achilles' Heel: Customer Loyalty.