3 Auto Stocks Going Places: GM's Malibu Bet, China Looks Good for Ford, Honda's Prius Fighter
General Motors Co. (NYSE:GM): General Motors is apparently pulling out all the stops to ensure that the 2014 Chevrolet Malibu doesn't tank in the same way with critics and buyers as last year's redesigned model, which disappointed. The new car is aimed at being a more consumer-going version rather than the fleet material of the past, and General Motors has a big marketing campaign lined up to emphasize the improvements made.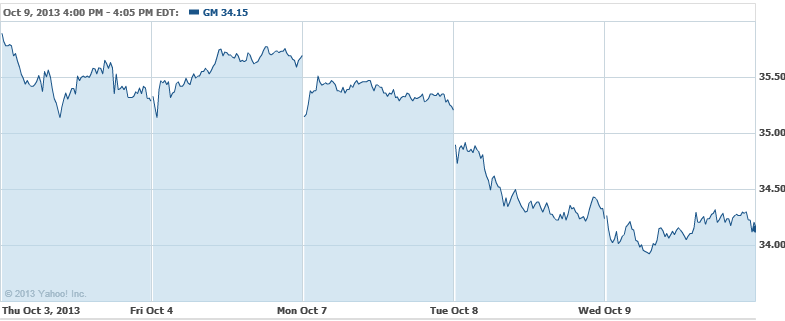 Ford Motor Co. (NYSE:F): A top executive at Ford is predicting that Ford may end the year with a 5 percent grip on Chinese market share, which represents a drop in the bucket for incumbent leaders Volkswagen and GM, but is thoroughly impressive given Ford's late start in the game. Additionally, Ford has yet to release its Lincoln name in the country, where it's expected to do well among the more affluent Chinese buyers.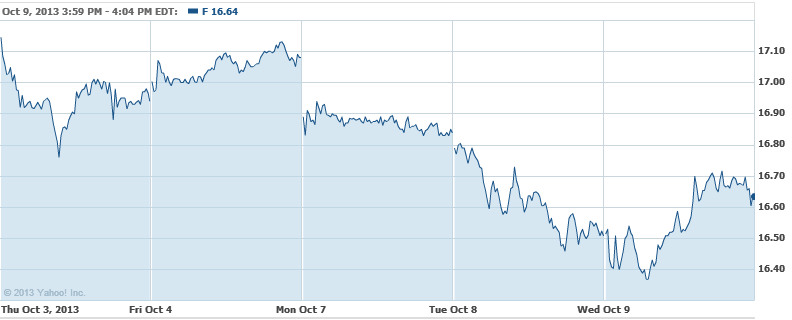 Honda Motor Co. (NYSE:HMC): Shares of Honda are perking up on the news that Honda's redesigned Fit compact has sold four times as many units in Japan as Honda had forecast, with about 70 percent of them hybrids aimed at the Toyota (NYSE:TM) Prius c. Toyota still holds a firm grip on the hybrid market, but it appears that Honda is out to show the world that hybrids extend past the Prius badge.

Don't Miss: Unveiled: General Motors' Big Plans for Iconic Cadillac Escalade.