3 Auto Stocks Going Places: Honda's New Models, GM May End Peugeot Deal, Ford's Focus Soars
Honda Motor Co. (NYSE:HMC): Honda has revealed its intentions for the upcoming Tokyo Motor Show, where the company will display a new mini roadster (currently titled the S660) alongside a new NSX and a new small crossover based on the new Fit compact. The S660 — named for its 0.66-liter engine — is only intended for the Japanese market for now, but could make its way stateside sometime in the future to fill a noticeable gap in Honda's lineup where the S2000 once lived.

General Motors Co. (NYSE:GM): General Motors and PSA Peugeot Citroen may be rolling back their partnership, as a plan to develop a new platform for subcompact vehicles is reportedly "under review." The small car program is an integral part of Peugeot's strategy to slow losses, but as General Motors's prospects in Europe improve, its partnership with the French firm is becoming increasingly dispensable. "Further analysis showed that the business model just wasn't there," a Peugeot spokesman said without elaborating, while a GM spokesman declined to comment on the project.

Ford Motor Co. (NYSE:F): Ford claimed that its Focus was the best-selling car in the world through the first half of 2013, building on the company's arguments that the car took the top spot in 2012, as well. The claim has been disputed by other companies based on the methodology of calculation. For Ford's part, however, it has no trouble awarding the honor to the Focus, which has led the company's greatly improved sales in China this year.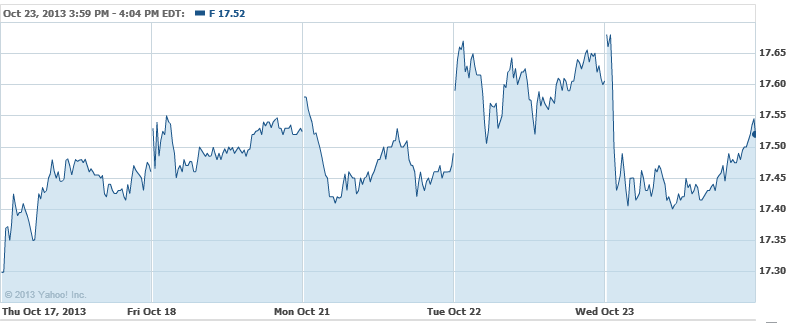 Don't Miss: Toyota and Nissan's Latest Luxury Cars Don't Make Test Drive Cut.