3 Auto Stocks Going Places: Moody's Boosts GM Debt, Honda's New Hybrid, Ford's Legal Pickle
General Motors (NYSE:GM): Moody's announced that it is raising the rating of General Motors's debt to investment grade. This comes after a flurry of good news for the automaker, including a planned buyback of $3.2 billion of preferred stock from the United Auto Workers's health care trust and news that the Fed is planning to sell out of its position in General Motors earlier than had previously been anticipated.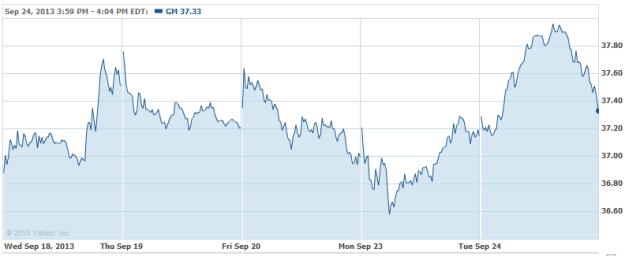 Honda Motor Co. (NYSE:HMC): Honda announced on Monday that its new Accord Hybrid will priced from $29,155 before destination charges, placing it among the most expensive in the non-luxury midsize hybrid sedan segment. The comparable Ford Fusion runs about $3,000 less while the Toyota Camry Hybrid is even less than the Fusion. The Honda is reportedly good for 50 miles per gallon in the city, and 45 on the highway.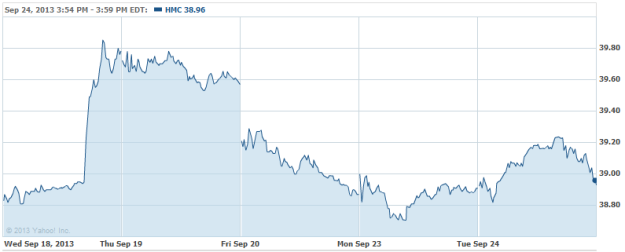 Ford Motor Co. (NYSE:F): Ford thought it may have been able to dodge the 25 percent tax imposed on vehicles imported for commercial use, by bringing its Turkey-built Transit Connect cargo vans as passenger vehicles in the U.S., then converting them to commercial-vehicle specifications once they've arrived stateside. The government came down on Ford back in January, and now Ford is appealing the decision.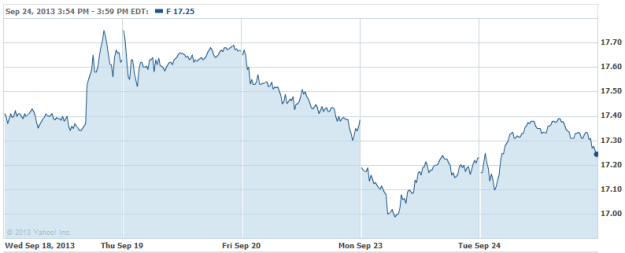 Don't Miss: Toyota Seeks Help from DirecTV to Advertise All-Electric RAV4.