3 Auto Stocks Going Places: Tesla Fights Fire, Toyota's Test Results, GM Seeks Power
Tesla Motors (NASDAQ:TSLA): Tesla has continued to trade down in the wake of a report that a Model S caught fire outside of Seattle on Wednesday, though analysts such as Deutsche Bank do not think that a single car fire wrecks the bull thesis on Tesla, even if the story creates some "negative pressure" in the short-term. Deutsche further notes that the accident — caused by a piece of metal lying in the road — comes after 83 million miles of safe Model S driving.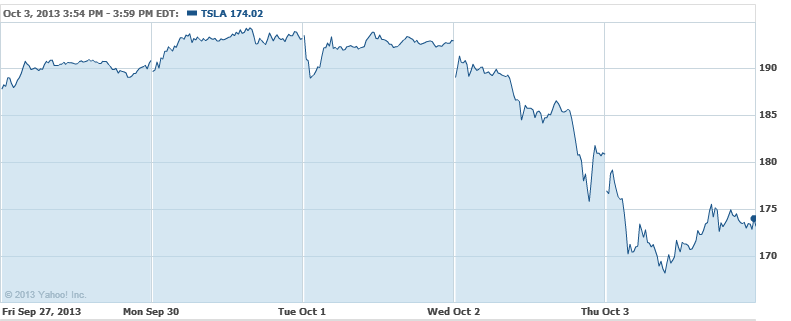 Toyota Motor Corp. (NYSE:TM): The 2014 Toyota Corolla scored only a "Marginal" rating on the latest frontal overlap test from the Insurance Institute for Highway Safety. The result means that the vehicle could lose its rating as a top safety pick from the institute, and it follows equal or worse ratings for several other Toyota vehicles since the test's introduction.

General Motors Co. (NYSE:GM): General Motors has laid claim to the best-in-class power award for its 6.2-liter V8 engine, which will be available in the Sierra and the Silverado. The engine receives surprisingly good gas mileage given its statistics, getting 15 miles per gallon in the city and 21 miles per gallon on the highway.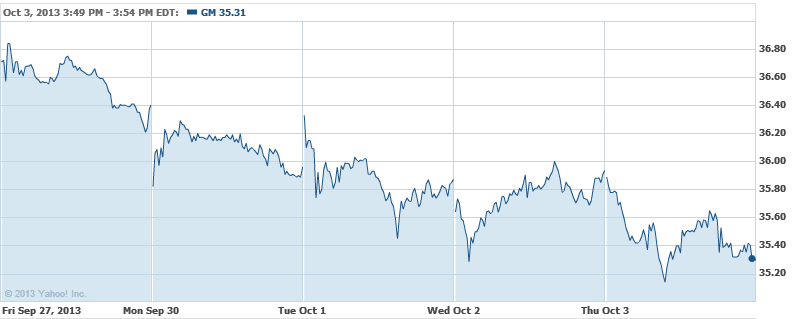 Don't Miss: The 11 Top-Selling Cars and Trucks for September.