3 Auto Stocks Going Places: Toyota Stands Strong, GM's Bi-Fuel Model, Ford's New Lab
Toyota Motor Corp. (NYSE:TM): Despite five not-so-impressive years which saw a string of recalls, a devastating tsunami in its home country, and a financial crisis, top Toyota executives maintain that the automaker's U.S. market share is where it should be. Currently, its market share sits at about 14.4 percent, down from the 16.8 percent that it held in 2008. However, it weathered a dip to 12.8 percent immediately after the tsunami, that forced the automaker to cut production.

General Motors (NYSE:GM): General Motors has announced that the 2015 Chevrolet Impala will have an optional feature in which consumers can choose what fuel to put into their car. The so-called "bi-fuel" model will take both natural gas and gasoline. More details on the workings of the engine, price points, and how the refueling process is expected to work are expected to be released by the company sometime soon.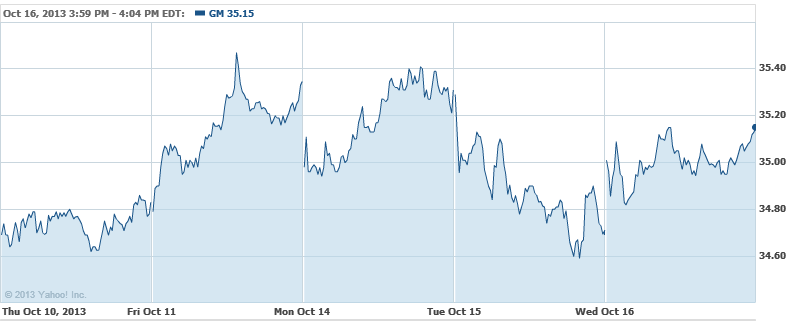 Ford (NYSE:F): This week, a new battery lab opened at the University of Michigan in partnership with Ford. With a price tag of some $8 million, the laboratory will pioneer new types of batteries and performing research on performance and duration of existing battery designs. Ford has lauded the project as a successful collaboration between academia and the corporate world, pointing to the close proximity between the lab and Ford's headquarters as a big positive for both the institution and the business.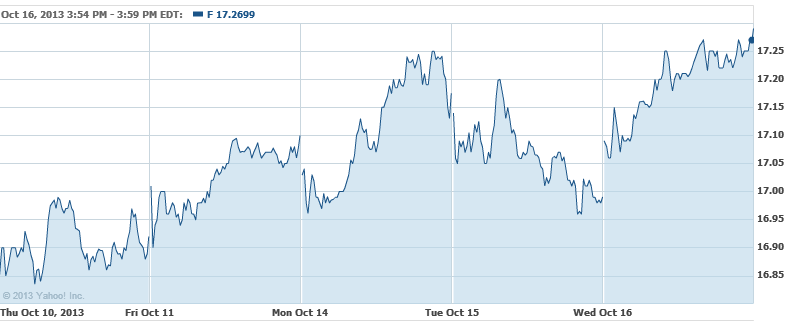 Don't Miss: 10 Most Improved Cars from the Last 15 Years.