3 Auto Stocks Going Places: Toyota to Bolster Lexus's Image, Ford is Studying Space Robots, and GM Wants to Amp Up the Volt
Toyota Motor Corp. (NYSE:TM): In efforts to further strengthen its luxury Lexus brand, Toyota will be opening up stores that will offer consumers various goods including coffee cups glazed with volcanic ash and Italian leather bags to help boost the nameplate's brand image globally, Bloomberg says. The first location will be in Tokyo, with New York and Dubai soon to follow. The store will provide consumers the Lexus experience "without getting behind a steering wheel," according to Toyota.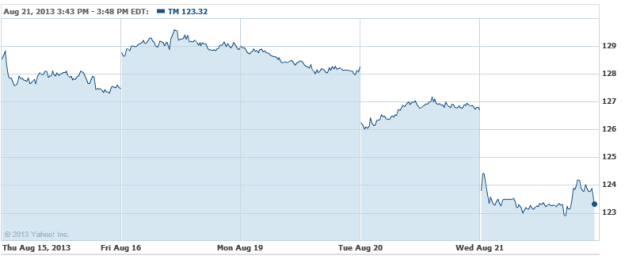 Ford (NYSE:F): Ford is set to study space robots to see if their communications systems have applications to cars on Earth, according to Wired. Essentially, the plan is to tap into the efficiency of communication between the International Space Station and Earth, and model those interactions in a way that could make cars safer by allowing them to talk efficiently with each other.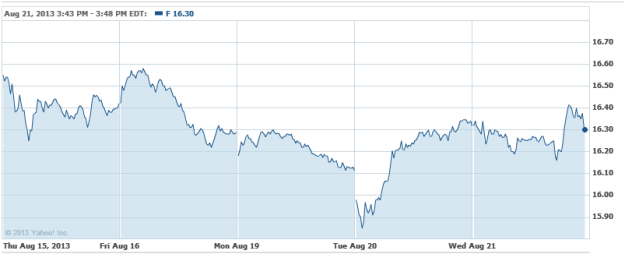 General Motors (NYSE:GM): The Volt's lackluster performance has prompted GM to press for more value from its electric-only function. The carmaker is hoping that it can ramp up the drivable distance on the Volt from 38 miles on only battery power to 46 miles, a humble and yet positive goal. This move follows GM's price reduction on the Volt by $5,000, as the company still has plans to make the car a larger success than it's been so far.

Don't Miss: Old Problems, New Products: Ford Engineers Have Their Hands Full.