3 Biotech Stocks That Soared on Tuesday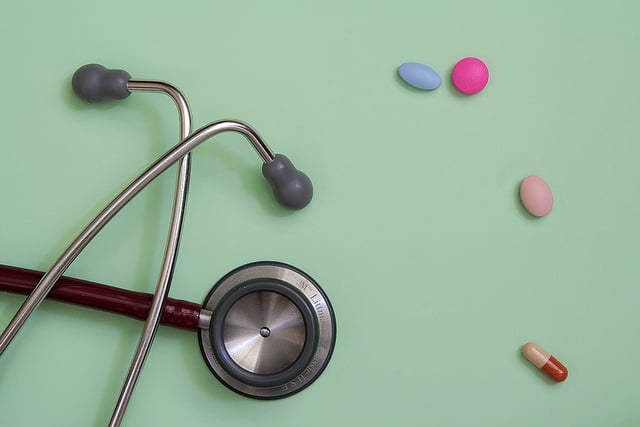 Although Thanksgiving week is usually a quiet period in the markets, Tuesday produced 3 big biotech winners that soared on positive news. The winners were Clovis Oncology (NASDAQ:CLVS), Echo Therapeutics (NASDAQ:ECTE), and Merrimack Pharmaceuticals (NASDAQ:MACK).
Clovis Oncology is a biopharmaceutical company focused on acquiring, developing, and commercializing cancer treatments in the United States, Europe, and other international markets. Its development programs are targeted at specific subsets of cancer, combining personalized medicine with companion diagnostics to direct therapeutics to those patients most likely to benefit from them. Shares of Clovis Oncology soared on Thursday by 8 percent on continued strength after the November 19 announcement that it had acquired EOS (Ethical Oncology Science) S.p.A. The deal allowed Clovis to obtain the rights to Lucitanib, a dual-selective Phase II FGFR/VEGFR inhibitor.
A broad Phase II program is underway in attempt to study Lucitanib in multiple indications. This includes a U.S. study in patients with treatment-refactory FGF-aberrant breast cancer and a global study in patients with metastatic squamous NSCLC. Given that Clovis only paid an up-front fee of $200 million, it's no wonder that shares of Clovis Oncology have soared by roughly 38 percent since the announcement. The increase translates to a market cap increase of roughly $510 million. Not a bad return for a $200 million acquisition.
A second stock that made headlines on Tuesday was Echo Therapeutics. Echo Therapeutics is a medical device company with expertise in advanced skin permeation technology. The company's flagship product is the Symphony CGM System, which is a non-invasive, wireless continuous glucose monitoring system for initial use in hospital critical care units and, subsequently, for people with diabetes.
Shares of Echo Therapeutics soared by more than 70 percent on news that Symphony System met the primary safety and effectiveness endpoints of the trial that involved the continuous monitoring of glucose levels in 32 subjects. Investors looking at the results had to be incredibly pleased as the Symphony System had a 97.9 percent accuracy rate in its glucose readings. Additionally, there were no adverse events reported from the skin preparation or the Symphony CGM senor session.
In the press release, Echo Therapeutics announced its intention to file for marketing approval in Europe during the fourth quarter of 2013. That official announcement could serve to further boost the share price.
A third stock that took off on Tuesday was Merrimack Pharmaceuticals. Merrimack Pharmaceuticals is a biopharmaceutical company focused on discovering, developing, and preparing to commercialize medicines paired with companion diagnostics for the treatment of cancer in the United States. Merrimack Pharmaceuticals has developed a deep pipeline with potential applications for many forms of cancer. The three current programs getting the most attention from investors include:
MM-111:  Being evaluated in a Phase II trial of MM-111 and Paclitaxel with or without Trastuzumab in patients with "Traditional" and "Non-Traditional" HER2 expressing carcinomas of the Distal Esophagus, Grastroesophageal Junction, and Stomach who have failed front line metastatic or locally advanced therapy.
MM-121:  A novel signaling inhibitor being developed across multiple cancer indications, including breast, lung, and ovarian cancer.
MM-398:  An exploratory new medicine being developed to treat pancreatic cancer.  It is founded on a technology that increases a tumor cell's exposure to chemotherapy.
Given the promise that those three studies hold, it's a wonder that shares haven't taken off before.  However, shares were up more than 11 percent on two positive news announcements:
MM-121 demonstrated a positive signal in two Phase 2 ER/PR+ breast cancer studies
A new deal in which Merrimack would collaborate with Actavis Pharma.  The deal calls for Merrimack to use its proprietary nanoliposomal technology platform to develop and manufacture various pharmaceutical products for Actavis to commercialize around the world.
An interesting note is that Merrimack's nanoliposomal technology was the basis for developing MM-398 and MM-302. The fact that Actavis Pharma wants to use it should signal that Merrimack Pharmaceuticals may end up being a blockbuster stock. Traders should also be aware that there were some large call trades in the March expiration period. Of the 5 strike calls, 948 and 719 of the 7.5 strike calls traded. Clearly, someone is betting an up move between now and March.
Follow Tom on Twitter @tommymeyer82.
Don't Miss: 9 Holiday Outfits for Every Festive Occasion.