3 Biotechnology Stocks in the Cancer Space with Strong Growth Potential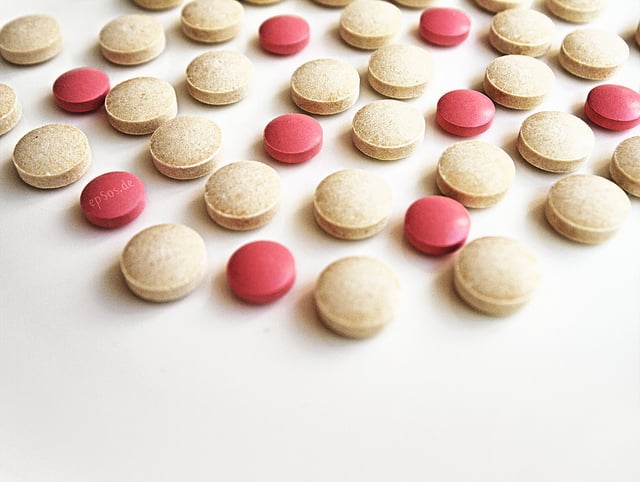 Over the past year, biotechnology stocks have been flying to incredible valuations based on increased investor expectations. One particular area that has really caught fire is the cancer space. With more promising treatments within the reach of patients, investors have been scouring the market looking for the next potential goldmine. The three stocks discussed in this article appear to have a great deal of potential for both generating significant investor profits and saving the lives of many.
The first stock that appears to have a lot of potential is Pharmacyclics (NASDAQ:PCYC). Pharmacyclics is a clinical-stage biopharmaceutical company focused on discovering and developing innovative small-molecule drugs for the treatment of cancer and immune-mediated diseases. Over the past six months, shares have soared more than 75 percent, as investors have speculated that the stock will receive Food and Drug Administration approval for several of their molecules currently in testing.
The company currently has three candidates in clinical development: ibrutinib, abexinostat HCI, and PCI-27483. Of the three products that Pharmacyclics is developing, the one that appears to have the most potential is ibrutinib. It is being investigated to treat chronic lymphocytic leukemia, mantle cell lymphoma, and diffuse large b-cell lymphoma. In August, the FDA accepted Pharmacyclics' application for ibrutinib to be approved. In addition, it was designated a "breakthrough therapy," which should allow it to get through the approval process at a much quicker speed.
On November 13, the FDA approved ibrutinib to treat patients with mantle cell lymphoma. With an expected price of $130,000 per year per person, investors are expecting the company to generate significant revenue from the treatment. Shares of Pharmacyclics soared by 3.5 percent on the announcement.
The second stock that investors should be paying attention to is Lion Biotechnologies (LBIO.PK). Lion Biotechnologies is a development stage biotechnology company focused on the development of T-cells and engineered T-cells for the treatment of various cancers. T-cell therapy is quickly emerging as a potential breakthrough therapy for various forms of cancer. Early clinical studies have demonstrated that a survival benefit can result when compared to antibodies and small molecules.
Lion Biotechnologies has a unique methodology in that tumor-infiltrating lymphocytes (TILs) are isolated from patients' tumors. Once isolated, the TILs are then grown, expanded, and given back to the patients. On September 30, Lion Biotechnologies updated its Phase II metastatic melanoma results, and thus far the science is showing that it could become the new standard of care. The Phase II trial included 3 cohorts: 1 cohort treated with TILs alone and the other 2 cohorts treated with a combination of TILs and Total Body Irradiation.
The National Cancer Institute reported that the cohort using TILs alone demonstrated a 49 percent Objective Response. Objective Response is Partial Response plus Complete Response, with Partial Response defined as a reduction in tumor volume of more than 50 percent. Twelve percent of the 43 patients in this cohort showed a Complete Response and continue to live more than six years following treatment. The company plans to move the program into a Phase III clinical trial.
On October 31, Lion Biotechnologies was able to successfully raise approximately $23 million in private financing. The largest investors in the offering were high-quality life sciences specialist funds that typically only invest in companies with the most compelling clinical data. A few of the funds taking a position include Quogue Capital and Perceptive Advisors. The good news about this deal is that after fees of the deal are paid, Lion Biotechnologies will retain approximately $21.6 million.
Based on last year's net loss of $3.3 million, the cash raised in this deal should allow the company to operate for at least two years and likely much more without the need for additional financing. Given this financing news along with the potential therapies the company is working on, investors may want to consider getting in now, as it is likely the shares could see a significant run over the next 12-18 months in anticipation of results from several trials that the company is working on in collaboration with NCI.
A third stock that investors should find interesting is Medifocus (MDFZF.PK). Medifocus is a revenue-generating therapeutic medical device company. It commercializes and develops minimally invasive treatment systems using proprietary focused microwave heat technology to shrink and kill cancerous and benign tumors. While Medifocus has two separate platforms in development, the one that may have the most potential is the Adaptive Phased Array-1000 system, which has received regulatory approval to begin a Phase III trial for the treatment of breast cancer.
The APA 1000 breast cancer system is intended to destroy localized breast cancer tumors through the application of heat alone or in combination with chemotherapy. Clinical studies have shown that when used in combination with chemotherapy, the system can significantly enhance the results, improving the expected tumor shrinkage rate by approximately 50 percent. Given the amount of funding that is poured into breast cancer research every year, investors can expect Medifocus to begin picking up momentum as it gets closer to Phase III results.
In addition to pursuing a potential treatment for breast cancer, Medifocus is also pursuing a potential treatment for an enlarged prostate, also known as Benign Prostatic Hyperplasia. Medifocus has developed the Prolieve Thermodilatation System, which was jointly developed with Boston Scientific (NYSE:BSX). The Prolieve System is an FDA approved, in-office alternative to traditional drug therapies. The company's technology works by compressing and heating prostatic tissue that is blocking the flow of urine. One of the main reasons why patients may prefer the Prolieve System is that it is much safer than other therapies (does not affect sexual function). Given the multiple platforms that Medifocus is working on developing and growing, the future certainly looks promising.
On November 12, Medifocus announced that it had entered into a joint venture agreement with Ideal Concept Group. The agreement will serve to expedite the company's products into the Greater China and the Asia Pacific marketplaces. Under the terms of the agreement, Ideal Concept Group will own 60 percent of the joint venture, while Medifocus will retain 40 percent ownership. Investors should be extremely excited about the announcement as it should expedite the company's ability to generate revenue in other parts of the world.

Investors interested in adding a few small-cap biotechnology stocks with a lot of promise to their portfolio should strongly consider the stocks mentioned in this article. However, given the risk associated with investing in small-cap stocks, especially in the biotechnology sector, investors should adhere to the principals of proper risk management and diversification.
Follow Tom on Twitter @tommymeyer82.
Don't Miss: 5 Ways to Be Smart About Cholesterol At Any Age.