3 Biotechs Generating a Lot Of Buzz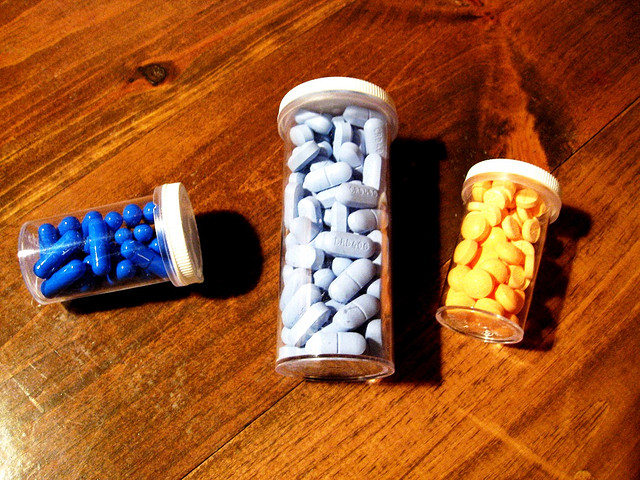 This should be a busy week as there are several healthcare events taking place. Three stocks that investors should keep their eyes on are Arrowhead Research Corporation (NASDAQ:ARWR), Celgene Corporation (NASDAQ:CELG), and Clovis Oncology (NASDAQ:CLVS).
Arrowhead Research Corporation is a biopharmaceutical company developing targeted RNAi therapeutics. The company is leveraging its proprietary drug delivery technologies to develop targeted drugs based on the RNA interference mechanism that efficiently silence disease-causing genes. The company's lead product is ARC-520 which is being evaluated for the treatment of Hepatitis B. It is currently in Phase I testing. The company is also evaluating ARC-520 for the potential treatment of Liver Targets and Extra-Hepatic. Both of these studies are in the pre-clinical stage.
Shares of Arrowhead Research have seen a dramatic rise over the past two trading sessions, increasing by more than 10 percent as of this writing. The company got a big bump today after the weekend announcement that Alnylam Pharmaceuticals (NASDAQ:ALNY) and Genzyme would form a transformational alliance for RNAi therapeutics as genetic medicines. Although this deal specifically benefits Alnylam Pharmaceuticals and Genzyme, Arrowhead Research should participate in the RNAi rally which is sure to continue because of its incredible potential.
It should also be noted that several prominent institutions are backing Arrowhead Research Corporation. At the end of the third quarter last year, the following funds held positions:
Baker Brothers — 3.14 million shares
Camber Capital Management — 2.5 million shares
RA Capital Management — 879,561 shares
Pointstate Capital — 562.500 shares
Vanguard Group — 452,802 shares
Another company worth watching is Celgene Corporation. The company has been one of the most consistently strong performers in the biotechnology industry over the past couple of years. There are many reasons for the continued success. The company has been successful in developing its own indications such as Revlimid, which is one of the best selling drugs in the cancer market. The company has also done a superb job of investing and collaborating with other smaller companies such as Epizyme (NASDAQ:EPZM). Celgene recently entered into an agreement with Epizyme giving the company overseas rights to EPZ-5676. EPZ-5676 is a DOT1L inhibitor which is currently undergoing evaluation for the treatment of acute leukemia in which the MLL gene is rearranged due to a chromosomal translocation. In fact, just last week, Epizyme and Celgene announced that they achieved a proof of concept milestone, which earned Epizyme a $25 million milestone payment.
Celgene has demonstrated the ability to grow internally as well externally by identifying small-cap biotechnology companies with innovative platforms that can help improve the future of medicine. Early this morning, Celgene provided investors with its preliminary 2013 results and 2014 financial outlook. The anticipated growth is extremely promising with the company expecting 2013 year-over-year growth of 18 percent. Shares of Celgene initially traded higher this morning but have since sold off.
A third company that investors should definitely pay attention to is Clovis Oncology. Clovis Oncology is a biopharmaceutical company focused on acquiring, developing and commercializing cancer treatments in the United States, Europe and other international markets. The company has three product candidates in clinical development:
CO-1686 — Phase I/II development for the treatment of non-small cell lung cancer
Rucaparib — Phase II development for the treatment of ovarian cancer
Lucitanib — Phase II development for the treatment of breast and lung cancers
The company owns the global rights for CO-1686 and rucaparib, and U.S/Japanese rights to lucitanib. Shares of Clovis Oncology are spiking higher by roughly 6 percent after a positive Friday mention on CNBC. Citi Research analyst, Dr. Yaron Werber, appeared on CNBC on Friday afternoon and mentioned that Clovis Oncology had the possibility of generating similar excitement as Intercept Pharmaceuticals (NASDAQ:ICPT). Dr. Weber stated that Clovis has a lung cancer drug which the company is expected to report data on this week.  The potential market size for that drug is $4 billion. Given that Clovis is currently valued at just under $2.4 billion, the potential return for shareholders is immense if the lung cancer drug is successful.
Follow Tom on Twitter @TommyMeyer82
More From Wall St. Cheat Sheet: