3 Buzzing Social Media Stocks: Another Odd Facebook Use, Zynga's New Partners, Pandora Can Brave iTunes
Facebook Inc. (NASDAQ:FB): A social scientist and a Cornell University professor have compiled a report that reportedly shows just how much insight can be gleaned from the structure of a network, Quartz reports. Lars Backstrom and Jon Kleinberg say that Facebook can isolate your spouse or partner based on your network of friends. By analyzing the friend circles of more than 1.3 million profiles, the pair was able to use "an elegant and remarkably intuitive idea" to locate the user's significant other: "the spouse may not be as thick with your work or school friends but [he/she] is likely to overlap with many more separate groups." The full report from Backstrom and Kleinberg is set to publish next year.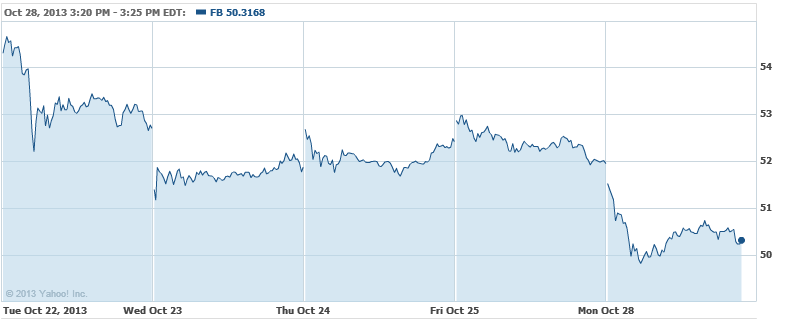 Zynga Inc. (NASDAQ:ZNGA): Zynga is making some unusual friends to help boost its user numbers for a new slots game: It has reportedly signed deals with popular reality show Duck Dynasty, the ever-popular Sex and the City, and the horror-comedy Elvira, which will all be getting their own virtual presences in Zynga's lineup. "Hit It Rich! is a new kind of online social-casino experience that blends iconic entertainment with the excitement of slots gameplay to deliver players the most fun and engaging casino games," Hit It Rich! designer Joe Kaminkow said in a statement.

Pandora Media Inc. (NYSE:P): A survey from Canaccord reportedly indicates 92 percent of Apple's (NASDAQ:AAPL) iTunes Radio listeners still use Pandora, signaling that the latter's October metrics are unlikely to be impacted by iTunes Radio; the firm believes this could be a positive catalyst for Pandora's shares, and the analyst reiterates its Buy rating and $30 price target for the stock.
Investing Insights: Is Zynga Poised to Trade At Yearly Highs After Earnings?