3 Buzzing Social Media Stocks: Creative Use for Facebook Likes, Pandora's Following Swings Bullish, and Zynga's Next Hit
Facebook (NASDAQ:FB): On the surface, using the content of one's Facebook Like portfolio is meaningless, as they are simply a casual representation of the person behind the profile. However, researchers are now determining that Likes could very well be used to track obesity rates. By aggregating data, researchers have been able to map out general areas where obesity may be less — or more — prevalent. For example, if users have a higher percentage of active, health-oriented likes, that data can be used to paint a map of what regions have more or less active life styles, and therefore obesity.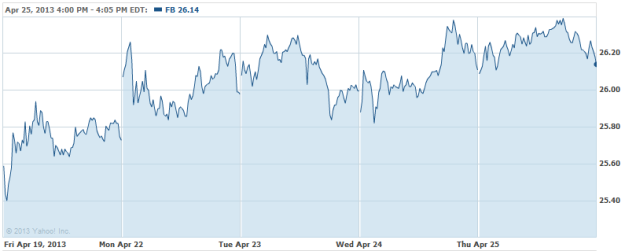 Pandora Media (NYSE:P): Pandora has had a great run so far this year, as its shares have added over 52 percent. While some may think that such progress will result in a slowdown, option traders on Wednesday were looking for the stock to break the $15 barrier, and sometime over the next couple of weeks. The company's call/put volume ratio has gone from being more bearish to decidedly bullish in manner, indicating that investors are starting to see more value in the company than originally perceived.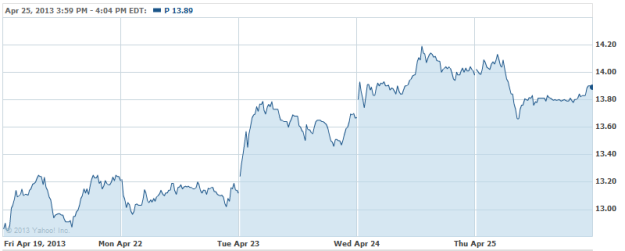 Zynga (NASDAQ:ZNGA): Despite mixed sentiments over its latest quarterly release, game maker Zynga has pushed on, and released the second installment of its Draw Something franchise. Aptly named Draw Something 2, the new version of the Pictionary-for-your-phone will narrow the difference between a game and a social app, and bring the gameplay to the next level.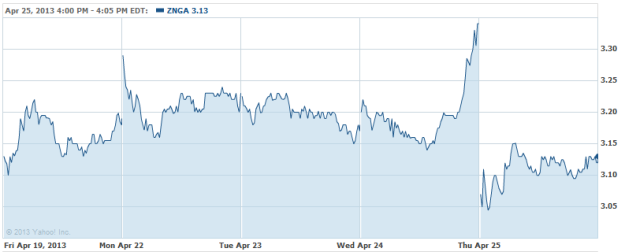 Don't Miss: Has Farmville 2 Put Zynga Back On Track?