3 Buzzing Social Media Stocks: Facebook Adjusts Ads, Pandora's Strong September, Zynga's Pincus Needs More
Facebook (NASDAQ:FB): Facebook has made a few adjustments to its app install ad product to allow developers the ability to send reminder ads within Facebook's apps to users who have rarely opened a downloaded app. The new tweaks will encourage users to open their apps more often, as even after downloading, the app in question may still be competing with numerous others on crowded home screens.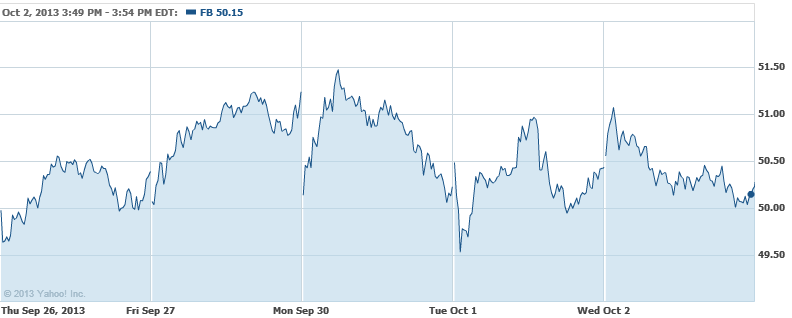 Pandora Media (NYSE:P): Shares are on a tear in the wake of a positive listening hours report for September, which saw hours totaling 1.36 billion, up 1 percent over August and  up 18 percent over last year, even higher than August's 16 percent. Pandora's share of U.S. radio listening rose to 7.77 percent from 7.46 percent in August, 7.08 in July, and 6.53 a year ago; it's still shy of a February peak of 8.48 percent.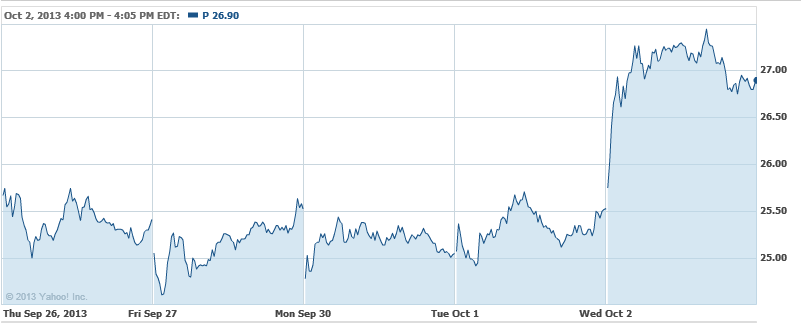 Zynga (NASDAQ:ZNGA): Mark Pincus, the co-founder of the once-mighty Zynga game studio, is reportedly "bored" with games, he admitted to dozens of young Israeli tech entrepreneurs at an informal gathering in Tel Aviv. Pincus explained that while had been addicted to games like FarmVille and CityVille when they were released, he is still waiting to find a new obsession. "I want that addiction again," he said.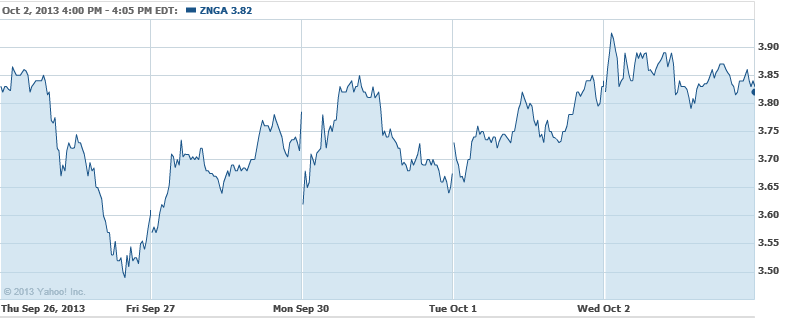 Don't Miss: Analyst Offers iPad Predictions for Rumored October Launch