3 Buzzing Social Media Stocks: Facebook Bug Squashed, LinkedIn Drops a Feature, Zynga's New Game
Facebook (NASDAQ:FB): Arul Kumar, a 21-year-old engineer from India, discovered a bug on Facebook whereby anyone could delete photos, even ones they did not upload. The bug involved sending a message to the Support Dashboard but changing the identification parameters of the photo and the owner when sending the message, thus allowing the sender of the message to delete the photo. The Support Dashboard initially refused to believe Kumar's story, but he was able to demonstrate the bug — good for a $12,500 dollar reward — by sending Facebook a video showing how he was able to delete photos from a dummy account.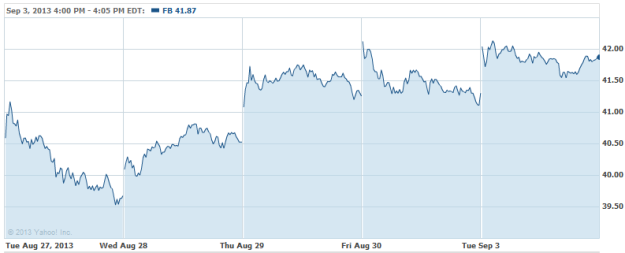 LinkedIn (NYSE:LNKD): LinkedIn announced that it will be phasing out publisher pages from its news portal, LinkedIn Today. The publisher pages acted similarly to company-owned pages, except that the content was posted by company employees and vetted by company staff without the direct supervision of LinkedIn. The publisher pages, which were distinct from official company pages, often overlapped with the company pages, sometimes even serving as a distraction or misguiding viewers away from company pages themselves.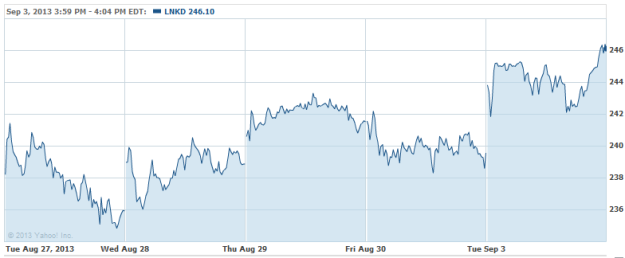 Zynga (NASDAQ:ZNGA): Though it has not expanded into the realm of real-money gaming, Zynga has taken one more step toward such a  foray with the launch of Hit it Rich: Casino Slots, which will be played through Facebook. Incorporating characters from franchises like The Wizard of Oz and Blondie, the slots offer many features comparable with real-money online slots, all while giving players a chance to play for free along with friends.