3 Buzzing Social Media Stocks: Facebook Expands Its Chat, Groupon Shoots Down Gun Sale Ban, and Zynga's Failures Breed King's Success
Facebook (NASDAQ:FB): Facebook is reportedly working on Host Chat, a chat room-like service that enables users to restrict who's allowed to join a chat, and Facebook's news feed will be used to alert "friends" of an ongoing chat. Facebook is working to build on the growing messaging numbers, and use chats as a channel to keep people rooted to the site and spend more to time to help increase the value of its advertising.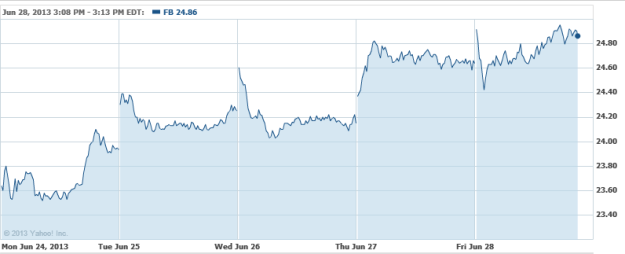 Groupon (NASDAQ:GRPN): "We have decided to reopen certain firearm-related deals in specific markets where they've been frequently requested by both merchants and customers," Nicholas Halliwell, a public relations officer for Groupon wrote, in regards to the quiet lifting of a ban on gun-related sales through Groupon's group-buying platform. The new development comes after a the company abruptly cancelled one gun shop owner's coupon for a concealed handgun training course, and subsequently suspended gun-related deals in January.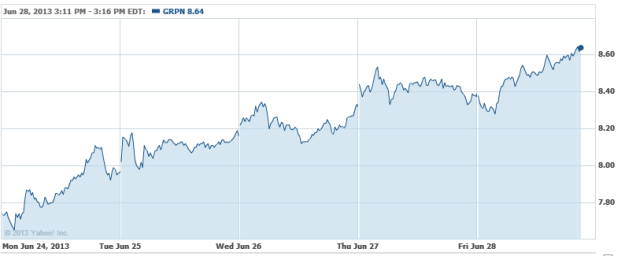 Zynga (NASDAQ:ZNGA): Game maker King, the firm behind Candy Crush Saga, is doing exceptionally well — in fact, it hopes to nearly double its current workforce of 400 by the end of this year. King's success illustrates the meteoric rise in social gaming, where Zynga has fallen considerably short, and is doing the exact opposite — laying off huge blocks of its global workforce. Why has King succeeded where Zynga failed? According to King's Games Guru Tommy Palm at E3, it's due to a smarter game development process, one that capitalizes on the company's web portal and minimizes risk by only pushing the games to Facebook and mobile after they've been proven to have some winning qualities.