3 Buzzing Social Media Stocks: Facebook Falls Flat In May, Groupon Puts Money In SumUp, and Pandora's Ongoing Struggle
Facebook (NASDAQ:FB): May has not offered Facebook reason to be optimisitc, as shares of the social media network fell 12 percent during the month, helping round out a year-to-date decline of 10 percent. Perhaps more unsettlingly, the decline has occured while the stock market at large has been making significant gains — the Nasdaq is up 16 percent for the year, and 4 percent for May alone.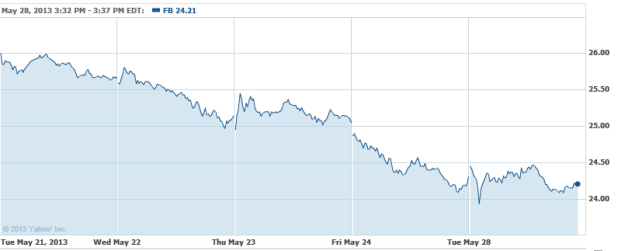 Groupon (NASDAQ:GRPN): The daily deals site has teamed up with American Express to initiated a "double-digit" millions cash (in euros, reportedly valued at $20 million or more) infusion into payment processor SumUp, a start-up hailed as Europe's equivalent to Square. Presumably, Groupon will use its leverage in the company to help it move its own POS system along, which was announced rather recently. SumUp also says it will develop new services and build a point-of-sale ecosystem.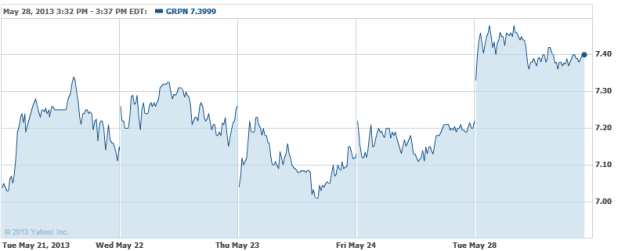 Pandora Media (NYSE:P): Though Pandora is coming off a successful quarter by any measure, the company is still attracting skepticism over its ability to effectively monetize its mobile assets. Tablet and smartphone users made up 77 percent of listener hours for the first quarter, making mobile platforms a crucial component in the company's revenue stream.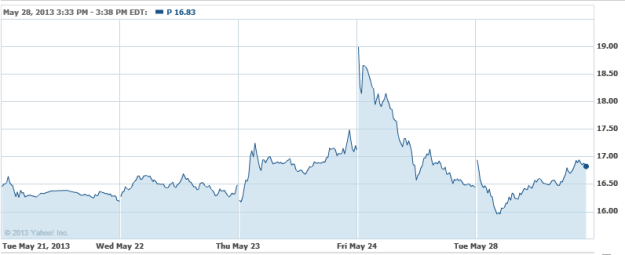 Investing Insights: Is Facebook A Buy?