3 Buzzing Social Media Stocks: Facebook Gets a Needed Boost, Zynga Hemorrhages Employees, and Groupon Bears See a Pullback
Facebook (NASDAQ:FB): After slogging through trading recently, Facebook finds some needed relief in Jefferies and BMO Capital which initiate Buy ratings for the social network. Jefferies cites valuation creating a favorable risk/reward ahead of the expected July launch of video ads, while BMO's checks reveal that Facebook advertising is still viewed positively. Investors applauded the analysis, sending shares up over 5 percent.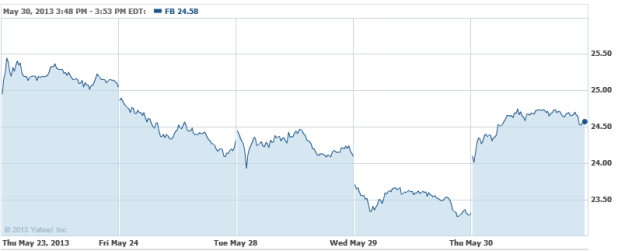 Zynga (NASDAQ:ZNGA): While the decline in monthly users and the difficulties it's had monetizing its business have been a significant headache for Zynga, there is another underlying problem that has been plaguing the company: employees of the company are fleeing in favor of small startups and other ventures, many of whom compete directly with the social media gaming titan. Most recently, former Zynga general manager Reed Shaffner was picked up by game maker Scopely to lead its product team — the second hire from Zynga that Scopely has made.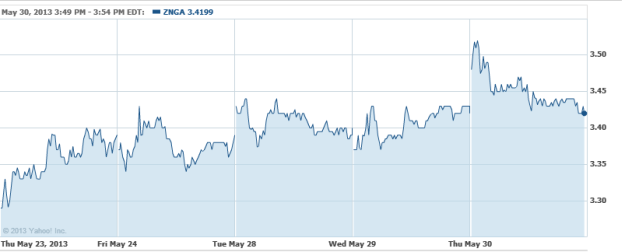 Groupon (NASDAQ:GRPN): If you meant to purchase some stock in Groupon when shares were dirt cheap, the bearish investors are predicting another shot — the shares could experience a short term pullback. Groupon's share price has lifted 53 percent year to date, although short interests still make up 8.9 percent of the company's equity float. Although only two of 23 analysts rate the shares a Buy, a short-term pullback could offer an opportunity to load up.

Don't Miss: Greenpeace Loves Apple's New Green Hire.