3 Buzzing Social Media Stocks: Facebook Gets an Upgrade, Zynga Gets a Downgrade, and Groupon Inspires Twitter
Facebook (NASDAQ:FB): Facebook has picked up a Buy rating from UBS, which says new monetization efforts could force the Street to bring its estimates higher. It puts a $30 price target on the shares, with the potential for $36 in upside. "Based on our checks, Facebook plans to begin selling Newsfeed video ads in 2H 2013. Our estimates assume that Facebook will be able to monetize daily video ad slots in the sevenfigure range," the firm said.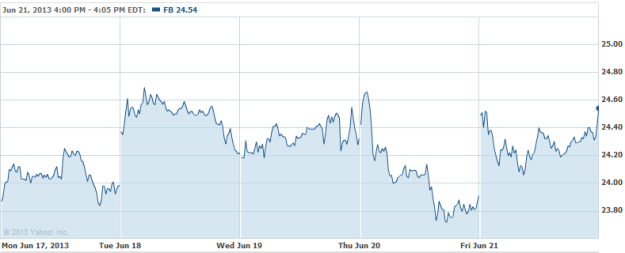 Zynga (NASDAQ:ZNGA): Morgan Stanley has brought the social game maker from Equal Weight to Underweight, citing recently updated guidance and workforce reduction. The firm believes that the mobile transition will take time, and notes increasing competition on the web. Price target lowered to $2.60 from $3.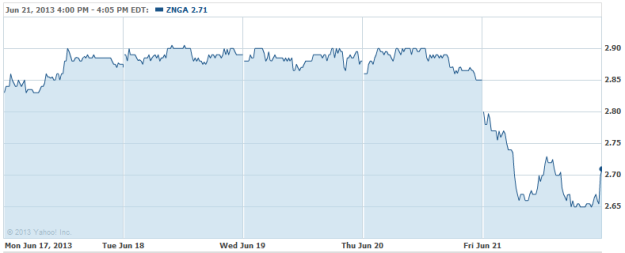 Groupon (NASDAQ:GRPN): Though the daily deals site was largely mis-managed throughout its infancy, it seems it may have left an imprint on other social media sites like Twitter, which is reportedly adopting some Groupon-like features. "Use cases the company suggests include Groupon-style special offer notifications and last-minute cancellation suggestions," Search Engine Watch's Michael Passingham wrote, in regards to Twitter's purchase of the app Spindle, which announced that it will be "sunsetting" the existing Spindle service "to focus on these new and exciting opportunities."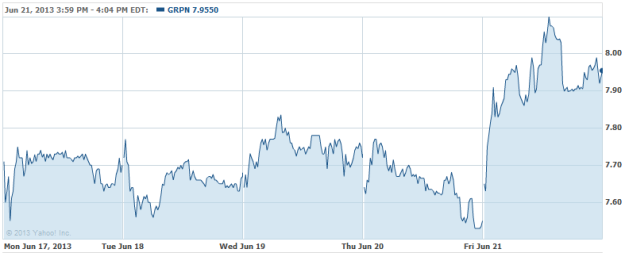 Don't Miss: Is Instagram Video Competing With Twitter's Vine?