3 Buzzing Social Media Stocks: Facebook Gets Downgraded, LinkedIn Seen Through Peer, Pandora's Edge
Facebook Inc. (NASDAQ:FB): Raymond James has taken Facebook from Strong Buy back to Outperform in light of recent stock runs. The firm slapped a price target of $56 on the shares, up from $38, with analyst Aaron Kessler noting that his bullish thesis on the company is playing out as expected, saying Monday's high valuation merits the downgrade. "Based on our checks in the third quarter, we expect Facebook to deliver strong advertising revenue growth," he asid.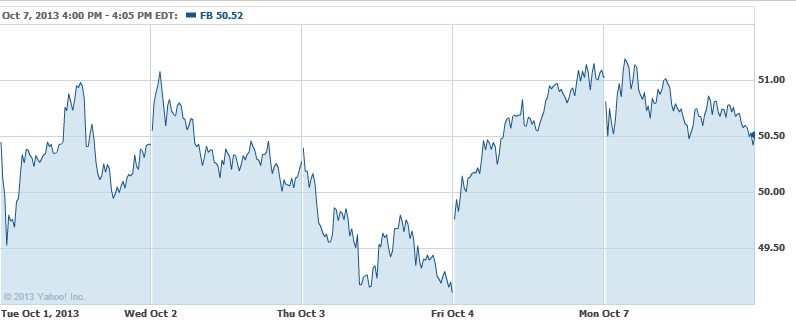 LinkedIn (NYSE:LNKD): If video conferencing was one feature that you desperately wished LinkedIn incorporated, a startup called Peer may have the answer. Peer's iPhone app lets users set up a short video introduction, then lets them request and schedule video chats with their connections. Users must sign up through their LinkedIn profile, which must have a picture and have a certain number of connections and a description of the user's experience, the Silicon Valley Business Journal reports.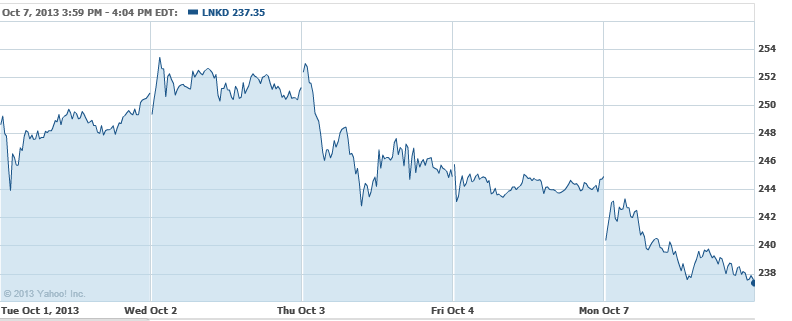 Pandora Media (NYSE:P): Pandora has long held a lead in the Internet radio streaming market, but Forbes notes that the company still has a hidden ace up its sleeve that even iTunes Radio must work to replicate: an "eight year cache of more than 200 million users' listening habits." When combined in aggregate among the entire user base and then added to the company's unique song classification system, "you've got a formidable lead in song recommendation that may prove difficult for even Apple to make up," Forbes reports.

Don't Miss: Will Twitter's IPO Run Into the Same Problems as Facebook?