3 Buzzing Social Media Stocks: Facebook Gets Upgrade as Ad Chief Jets, Yelp's Growth Potential, and LinkedIn Users Can Track Update Views
Facebook (NASDAQ:FB): Cantor sees Facebook's valuation as compelling, and expects Facebook to benefit from strong mobile ad sales and growing overall user engagement in Q2, along with lucrative video ads later this summer. The firm keeps a $35 price target and reiterates a Buy rating on the shares. Separately, Facebook has announced that ad product chief Gokul Rajaram is leaving for mobile payments startup Square, the latest in a string of high-profile execs to leave after Facebook's flat IPO performance.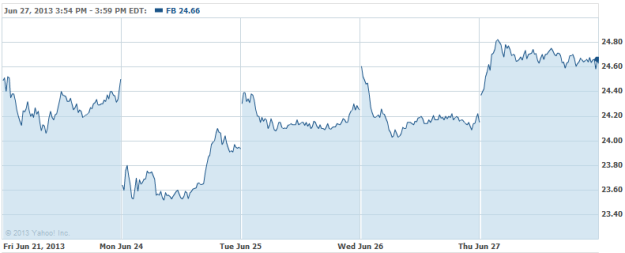 Yelp (NYSE:YELP): A survey conducted by Cowen has suggested increasing awareness and engagement of Yelp as a source for local business information, and since a majority of the respondents remain unaware of the company, the firm believes there is potential for growth. It rates the shares at Outperform.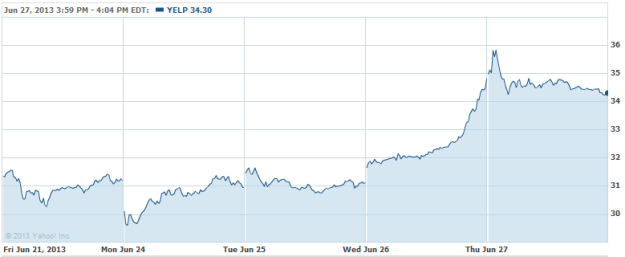 LinkedIn (NYSE:LNKD): LinkedIn already lets users see who has viewed their profile, but that wasn't enough, apparently, LinkedIn will now let members see who has viewed their updates, and will also start showing what you've been visiting yourself. LinkedIn's hope is that adding these new features will increase activity on the site, and will ultimately drive more paid users, as well as more advertising.