3 Buzzing Social Media Stocks: Facebook Looks to China, LinkedIn Gets a Boost, Yelp's Fraud Problem
Facebook Inc. (NASDAQ:FB): The Chinese government plans to lift its ban on "politically sensitive" foreign websites in Shanghai's new free-trade zone, according to government sources who spoke with Hong Kong's South China Morning Post. Facebook is among the more notable sites that will open up, along with Twitter and The New York Times. Separately, Citigroup has upped its rating on Facebook to Buy, with a price target of $55 from $32.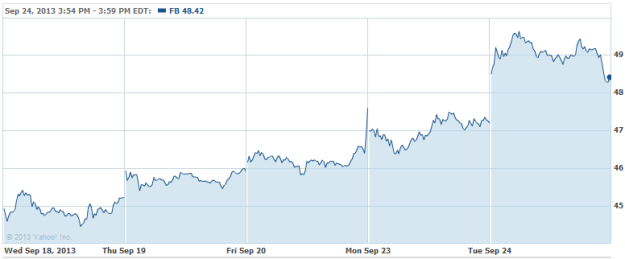 LinkedIn (NYSE:LNKD): Evercore raised LinkedIn's price target to $280 from $250 before the market open on Tuesday. The firm increased its estimates based on strengthening engagement data, triple-digit growth in domestic job posting, and upbeat management commentary. LinkedIn's shares are rated at Overweight. LinkedIn closed up 2.6 percent, or $6.24 per share, riding on the firm's note.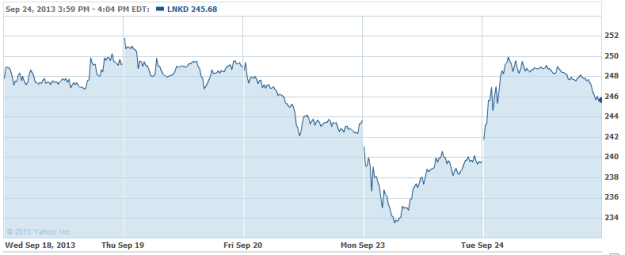 Yelp (NYSE:YELP): If you thought the law firm in trouble for writing its own Yelp reviews caused a stir, listen to this: 20 percent of all Yelp reviews are reportedly fake, MarketWatch is reporting. On Monday, New York Attorney General Eric T. Schneiderman said that 19 companies agreed to cease their practice of writing fake online reviews and pay hefty penalties for false advertising and deceptive business practices.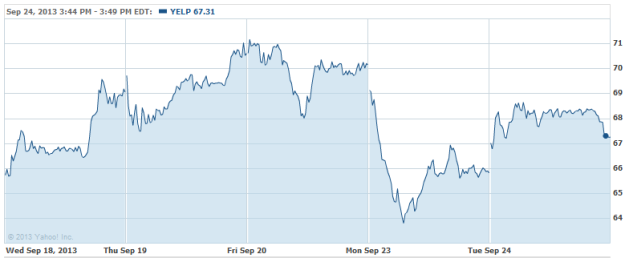 Don't Miss: Analyst: Apple's Sales Numbers Prove Customers Love iPhone 5C.