3 Buzzing Social Media Stocks: Facebook Loses Its Waze, Zynga's Shorts Activity, and LinkedIn Looks to the Future
Facebook (NASDAQ:FB): Facebook has run into issues with its purchase of Israeli-based GPS software Waze, as the company wants to keep its Israeli R&D center in the country, with Israeli labor. Facebook would prefer to move the key Waze employees to its U.S. headquarters, but Waze is pushing back. The talks are continuing, but no agreement has yet materialized.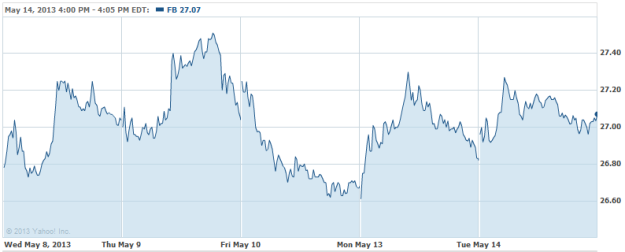 Zynga (NASDAQ:ZNGA): Despite no particular catalyst or reasoning, Zynga closed high on Monday, only to pullback again on Tuesday. Observers are pointing to anticipation over the performance of the newly released Draw Something 2 and Running With Friends, and although the company's short interests are three times the number they were in November, the figure is still well below where they stood a year ago.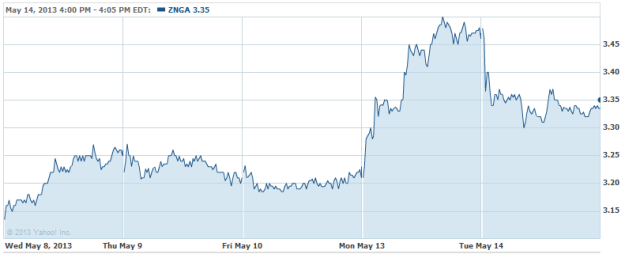 LinkedIn (NYSE:LNKD): Shortly after its tenth birthday, and nearing the one-year anniversary of its IPO, LinkedIn is looking ahead to the future — and more and more, the function of recruiting tool is only the beginning for the company as the founders' visions are realized. "[LinkedIn] would be a representation of every economic opportunity and every skill required to attain those opportunities," CEO Jeff Weiner said. "We would have a digital profile for every company in the world and a professional profile for every one of the 3.3 billion people in the (worldwide) workforce. We would then be able to overlay professionally relevant knowledge for each one of those individuals and each one of those companies."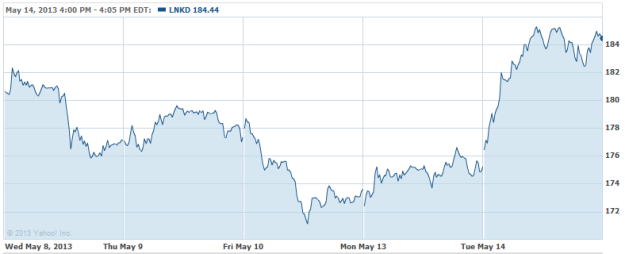 Don't Miss: Is Facebook Home Soon to be Homeless?