3 Buzzing Social Media Stocks: Facebook Makes Friends to Provide Internet, Groupon to Pay Bloggers, and LinkedIn Updates Pulse
Facebook (NASDAQ:FB): Facebook has formed an alliance with Samsung (SSNLF.PK), Qualcomm (NASDAQ:QCOM), Nokia (NYSE:NOK), and others to launch a project called Internet.org, which hopes to bring Internet access to the two-thirds of the world'd population who do not yet have it. Around 5 billion people do not have access to the Internet, which is a sizable pool of potential subscribers for Facebook and other Web-based services.

Groupon (NASDAQ:GRPN): Groupon is taking the daring leap of paying commission to bloggers who are able to convince consumers to take advantage of specials offered by the company. The rates will vary by category, ranging from 10-12 percent for local deals, 6-8 percent for its getaways travel category, and 5-8 percent for goods. The feature will be available in 30 countries.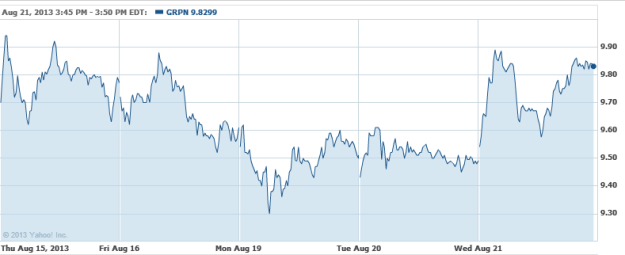 LinkedIn (NYSE:LNKD): LinkedIn is continuing its pledge to keep the Pulse app it purchased independent of the networking giant, releasing a wave of updates this summer intended at integrating the application into its social structure. The new features range from allowing the sharing of news articles directly on LinkedIn to easier methods of finding new media sources to read and watch.