3 Buzzing Social Media Stocks: Facebook May Miss Quarter, Pandora's Business Problem, and LinkedIn Thrives Without Ads
Facebook (NASDAQ:FB): Piper Jaffray believes that Facebook could report a Q1 miss on Wednesday, and it could be off by 1 or 2 percent. Piper says that the company's core ad revenue growth may not have accelerated as fast as analysts believe, although it does think that Facebook is positioning itself for sustained mid-term growth through mobile investments. It keeps an Overweight rating on the shares.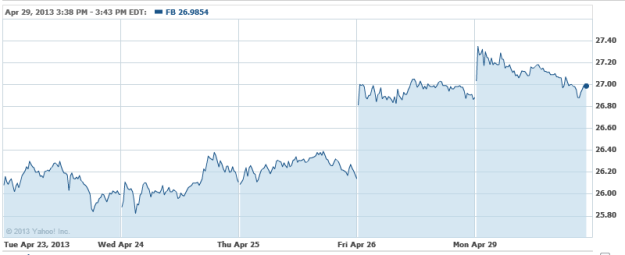 Pandora Media (NYSE:P): The rise of streaming services such as Pandora has been meteoric, as people flock to the new experience of unlimited music for free. However, Pandora is now facing a rather fundamental problem: since it pays royalties for each song it plays, the service must grow its revenue faster than its subscriber base to turn a profit — and it must keep that momentum going.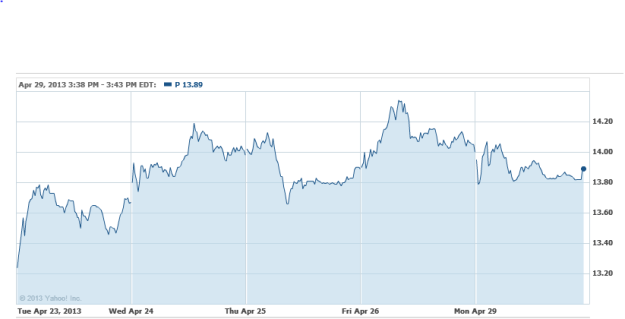 LinkedIn (NYSE:LNKD): As Facebook saw its renvues slide last year, a similar service but with a significantly different model and different goals saw its value thrive. LinkedIn has been proving that its model, which forms a platform for professionals to interact with each other and with potential employers, has been sustainable, and without the need for revenue from outside sources, like advertising. The company has turned the art of recruiting upside down, and now companies eager to find top talent are willing to pay LinkedIn for the privilege.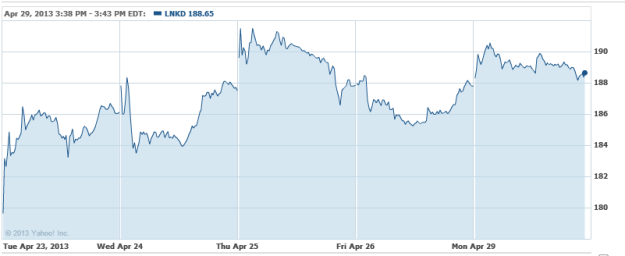 Investing Insights: Can Intel Continue to Soar Higher?