3 Buzzing Social Media Stocks: Facebook Pares Ad Tools, Pandora Will Live Through iRadio, and Former Zynga Employees Take to Reddit
Facebook (NASDAQ:FB): Facebook has found that more may not be better, at least when it comes to advertising. The company has spent the last couple of years launching product after product, but is now looking to scale down its ad operations down to make things simpler for the advertisers, and halve its 27-strong product line. "What we want to do is take the guesswork out of the process," says a Facebook product manager.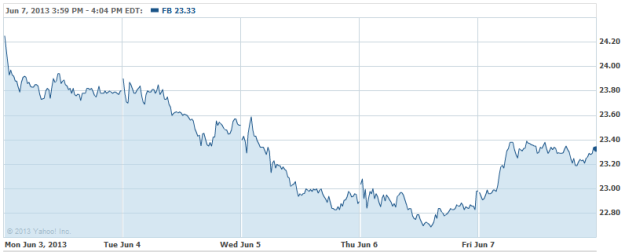 Pandora (NYSE:P): Pacific Crest reports that only a third of Pandora users own an Apple (NASDAQ:AAPL) iPhone, and therefore will limit the damage inflicted by iRadio. The firm thinks that Pandora's EPS can reach $1.25 over the longer term even if its user base doesn't grow. The firm keeps an Outperform rating on Pandora.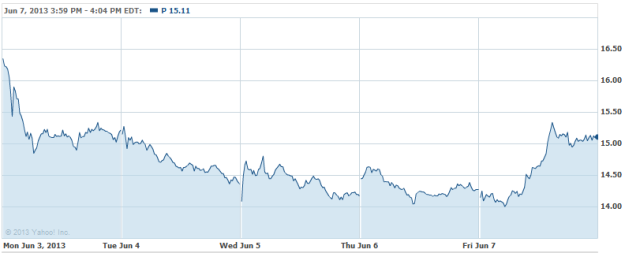 Zynga (NASDAQ:ZNGA): Though its obvious from the outside that Zynga is struggling, it has a different ring when you hear it from within. Ex-Zynga employees have taken to Reddit to unload on their former employer, and have given an insider view to the company. Although the company has the cash to stick around for a little while, it spends it at an alarming rate, according to one who goes by former_zyngite. Cost cutting has been rampant, and especially noticeable in the food department they said, where themed parties disappeared, and local food trucks stopped coming.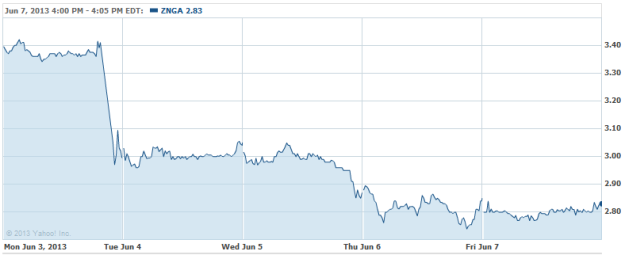 Don't Miss: Facebook is a Lean Mean Advertising Machine.