3 Buzzing Social Media Stocks: Facebook Revenue May Falter, LinkedIn's Mobile Strength, Zynga's Platform Problems
Facebook Inc. (NASDAQ:FB): ITG Research has lowered its third-quarter Facebook North American revenue estimate to $900 million to $910 million, down from the previous $910 million to $920 million, to fall in line with the consensus of $909 million. The reduction is due to slower September transaction volumes for Facebook, which faltered more than previously expected.
LinkedIn Corp. (NYSE:LNKD): LinkedIn announced that mobile users now account for 38 percent of the company's unique visits. Executives at the company believe that number could rise as high as 50 percent in the near future. LinkedIn also unveiled its latest feature for mobile users; plugging directly into the iOS mail app, LinkedIn can display relevant information from the profiles of users for a person sending or viewing an email through the program, which is named Intro.

Zynga Inc. (NASDAQ:ZNGA): Frank Gibeau, the head of Electronic Arts's (NASDAQ:EA) mobile division, claimed that Zynga's recent failures have been due to the company's focus on Facebook. According to him, because Zynga has neglected platforms like mobile devices and Facebook games usually cannot be played on mobile devices, the company has lost ground to its competitors. Gibeau thinks that Zynga will need to diversify its games by platform to be more successful.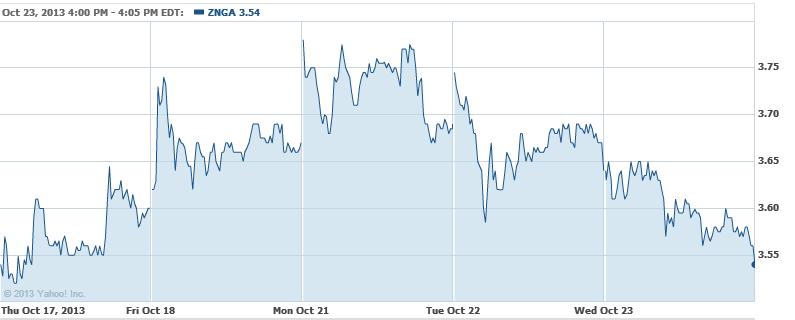 Don't Miss: Apple Impresses Analysts with Tuesday's iPad Event.