3 Buzzing Social Media Stocks: Facebook Rises on Ad Potential, Groupon's New Homepage, Pandora Joins Chromecast
Facebook Inc. (NASDAQ:FB): Facebook has risen 6 percent since its earnings despite an after-hours trading loss, which it has since made up as Argus commends the social network's strong mobile engagement and mobile growth with a Buy rating on the stock. JPMorgan argues that rising advertiser interest in Facebook will allow the company to grow its News Feed ad revenue via higher prices despite a flattening of the ad load.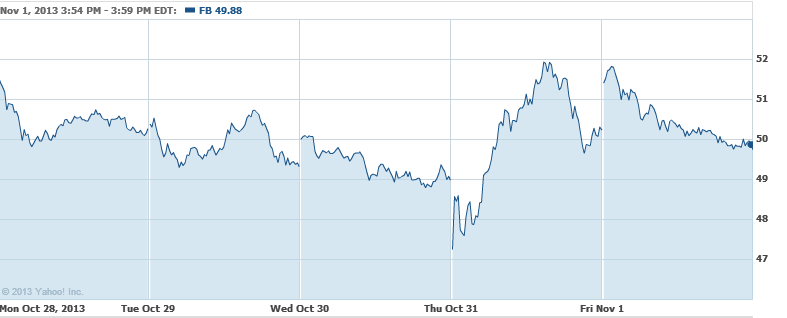 Groupon Inc. (NASDAQ:GRPN): A refreshed site and redesigned apps are fueling a 7 percent run-up in Groupon on Friday as the site transitions from just a daily deals-centric page to a "marketplace" for personalized deals (many of which are long-term) that users frequently browse and search through. The new homepage now offers personalized deals; new filters and auto suggestions have been given to the search features.

Pandora Media (NYSE:P): Pandora's radio services are now available through Chromecast, the latest Google (NASDAQ:GOOG) device that delivers audio and visual signals to television screens. The streaming can be downloaded via an app available in the app store, making the process incredibly easy to set up for users at home. The move represents Pandora's desire to tap into the home listening sector for radio, which comprises around a third of the whole market.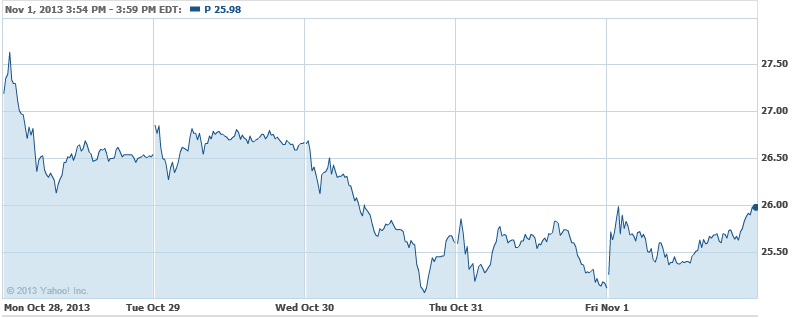 Don't Miss: Facebook's CFO Spooks Investors Following Earnings Release.