3 Buzzing Social Media Stocks: Facebook Wades into Web Payments, Pandora Isn't Swayed by iTunes Radio, and Groupon Slides on Tiger Disclosure
Facebook (NASDAQ:FB): Facebook has confirmed to AllThingsD that the site is working on a mobile payments product, which is expected to launch within the next month. The product is meant to compete directly with eBay's (NASDAQ:EBAY) PayPal, and will "allow online shoppers to make purchases on mobile apps using their Facebook login information," in addition to allowing users to avoid having to constantly re-enter their billing info.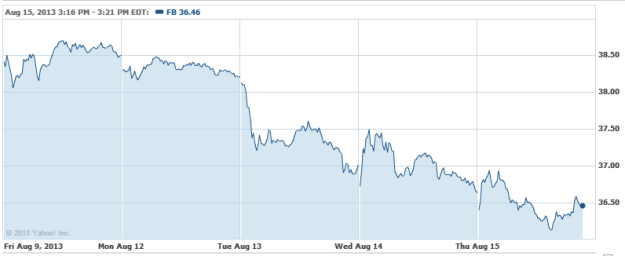 Pandora Media (NYSE:P): Though Apple's (NASDAQ:AAPL) iTunes Radio was initially thought to pose a threat to Pandora, the company doesn't see it that way. According to CEO Mike Herring, iTunes Radio will bring more listeners to Internet radio, but not from Pandora to Apple. "When iHeartRadio launched a couple years ago, we had the same questions," Herring said to the publication. "We've gone from 50 percent market share to 70 percent market share, and they've stayed flat. … We won't do much different."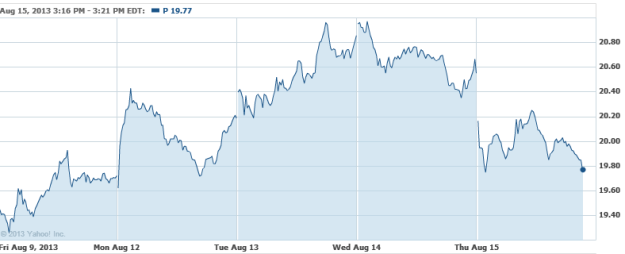 Groupon (NASDAQ:GRPN): Shares of Groupon are trading down after it was revealed that Tiger Global Management LLC greatly reduced its stake in the company. Tiger cut its investment by 72 percent, to 18 million shares, in the second quarter, Bloomberg is reporting. Tiger still maintains a a 2.7 percent stake, making it the ninth-largest investor in the daily deals site.