3 Buzzing Social Media Stocks: Facebook's Future, Groupon's Coupons, Twitter: A Flu-Season Barometer
Facebook (NASDAQ:FB): Facebook is "an investment in a large-scale data-rich platform run by a group of highly innovative people who are likely to continually develop more ideas for improving engagement and monetizing it," according to FBR Capital's William Bird, who added in a bullish note that, "No one really knows how big Facebook can be," and thinks that it has a "significant greenfield opportunity in front of it," and that its ad pricing is "inflecting." Facebook is up 1 percent in response.

Groupon, Inc. (NASDAQ:GRPN): Groupon has is shifting it's business model, having recently unleashed "Freebies," Wednesday, "a new category on its online deals marketplace that offers digital coupons, promotion codes, giveaways, and samples." The new coupons will likely challenge competitor RetailMeNot, which is currently a leader in the online coupon sector. According to Sterne Agee analyst Arvind Bhatia, the online coupon market is worth about $4 billion a year and is worth $28 billion when in-store coupons are added to that number. Groupon launched "Freebies" Wednesday with 25,000 coupons from over 5,500 brands and retailers, including Target, Best Buy, Nordstrom, and Macy's.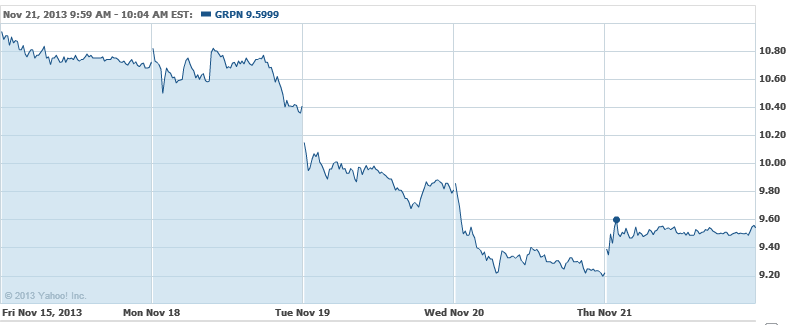 Twitter, Inc. (NYSE:TWTR): Flu season is coming, and Twitter may prove to be an unexpectedly useful tool in determining where the largest outbreaks are occurring. The social media platform is known for breaking news in real time, up-to-the-minute, and according to a new study at the Journal of Medical Internet Research, could also be an important public health assessment tool. San Diego State University has recently found that Twitter accurately predicted flu outbreaks across the U.S. between August 31 and March 4, 2013 for the eleven different cities involved faster than the official data for those cities and counties.

Don't Miss: Here Is How Analysts Are Feeling About Pandora.