3 Buzzing Social Media Stocks: Facebook's Losing Teens, LinkedIn's Mobile Overhaul, and Zynga Takes Heat
Facebook (NASDAQ:FB): Not surprisingly, Facebook is the number one social media site among teenagers. What is surprising is the margins — Facebook is the most important social network for 33 percent of U.S. teens, but Twitter is nipping on its heels with 30 percent, according to Piper Jaffray's semi-annual teen survey. Last Fall, Facebook held 42 percent, losing 9 percentage points in about six months. Twitter, at the same time, gained 3 percent in what Piper Jaffray is calling a long-term problem for Facebook. "This isn't something you're going to see in the numbers in the next couple quarters, but I'm sure if you're Facebook and you're looking at these trends, you're probably taking notice and trying to figure out how you can navigate this brand amongst teens." said Piper analyst Gene Munster.

LinkedIn (NYSE:LNKD): The business-oriented social networking resource has been putting its assets under the knife, overhauling its Recruiter tool, home page, and profile page format. Next in line is the company's mobile platform, which has been the subject of extensive discussion following the company's purchase of Pulse. The mobile channel accounts for 27 percent of LinkedIn's unique visitors, and to address the growing popularity, the company has revamped versions of its iPhone, Android and web apps to focus heavily on content and personalization. The update will feature a new design throughout the app, a complete makeover for the update stream, and new personal navigation options.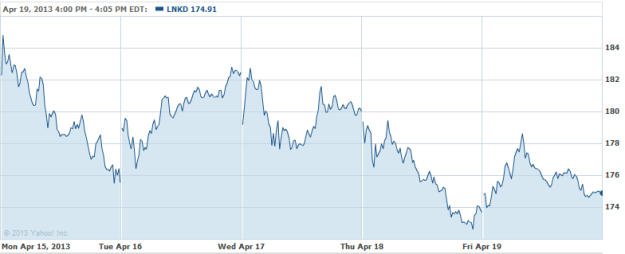 Zynga (NASDAQ:ZNGA): Online gaming rival Kixeye fired a shot over Zynga's bow, claiming that its industry secrets weren't worth stealing in the first place. "Zynga is a failing company with a business model that went stale long ago," Kixeye's attorneys at Goodwin Procter wrote. The note was a response to a suit sparked when a Zynga employee defected. "Zynga's user base is shrinking, and along with it, Zynga's profits are dwindling." The two firms have been exchanging blows for the last five months, when Zynga filed a suit against Alan Patmore, who is being accused of downloading its own trade secrets.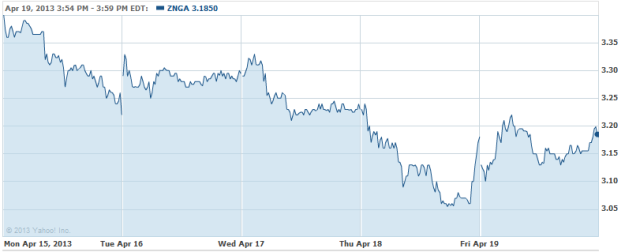 Investing Insights: Is Groupon a Money Pit?