3 Buzzing Social Media Stocks: Facebook's New Partner, Pandora's Earnings, and Zynga Gets An Upgrade
Facebook (NASDAQ:FB): The bridge has been made between the world's largest social media platform and Pandora (NYSE:P), now allowing users to post music listening activity automatically to their Facebook Timelines. Pandora assures that listeners will have complete control over what they share with their friends, and notes that the new offering "builds upon existing Pandora-based social features available on both mobile and the web."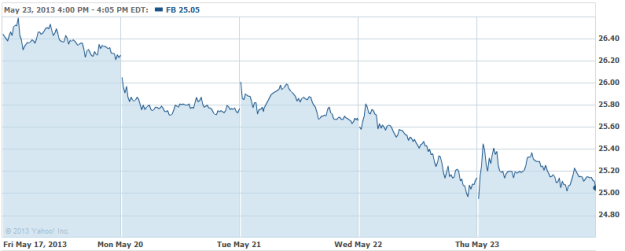 Pandora (NYSE:P): Shares are on a tear in after-hours trading, as the Pandora first-quarter results set a record with $83.9 million, growing 97 percent year-over-year. Mobile listener hour growth grew by 47 percent, while Pandora One subscribers surpassed 2.5 million, with the addition of over 700,000 net new subscribers in the first quarter — a growth of 114 percent over last year. Pandora's share of U.S. radio listening in April was up to 7.33 percent, an increase from 5.86 percent during the same month last year.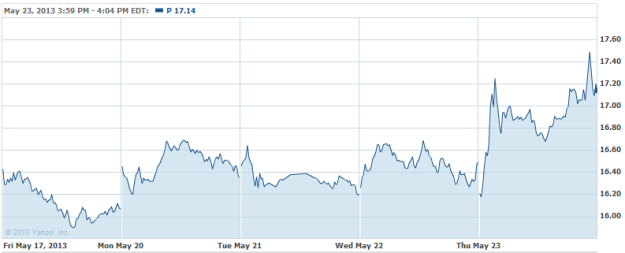 Zynga (NASDAQ:ZNGA): Analysts at Piper Jaffray have given Zynga an upgrade, citing a stable — albeit unclear — turnaround. "While it remains too early to call, we have identified a number of positive signs that suggest a recovery is still achievable," says the note. Draw Something 2, Running with Friends, War of the Fallen, and Ayakashi Ghost Guild are getting initial good responses, while the real money gambling enterprise is contributing as well.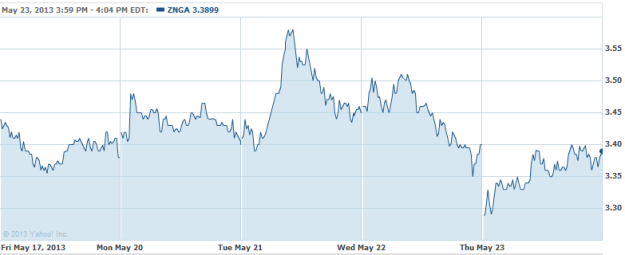 Don't Miss: Will Central Bank Stimulus Keep Manufacturing Alive?