3 Buzzing Social Media Stocks: Facebook's Public Feature, Waldron Leaves Zynga, Groupon Drops Off
Facebook Inc. (NASDAQ:FB): Facebook users between the ages of 13 and 17 will now be able to create public posts viewable by any other user, whether or not they're connected on the social site, AllThingsD reports. "While only a small fraction of teens using Facebook might choose to post publicly, this update now gives them the choice to share more broadly, just like on other social media services," Facebook said in a company blog post. Facebook hopes that the move will help teens spend more time on the site.
Zynga Inc. (NASDAQ:ZNGA): "I've decided it's time to leave zynga and venture off on my own again. It's been 6 and a half years since we pushed the button to launch our first game, and each moment since has been magic," said Zynga co-founder Justin Waldron, via Facebook. No further details were offered, nor insights into who would replace the executive.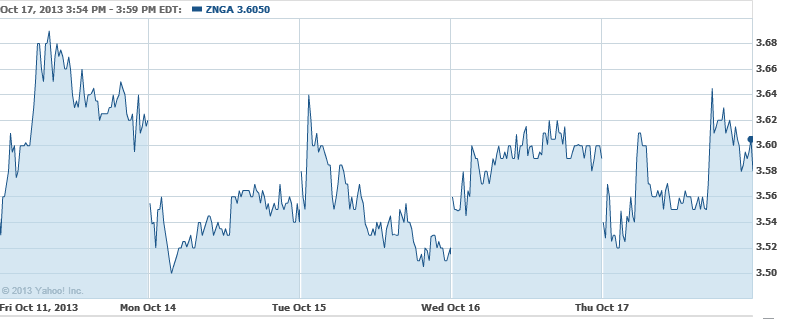 Groupon Inc. (NASDAQ:GRPN): Groupon stock plummeted by more than 7 percent on Thursday, an unexpected development given that the government shutdown's end was supposed to be a positive catalyst for Wall Street. Some have speculated that the drop is tired to eBay's (NASDAQ:EBAY) forecast of lower holiday sales this year.
Don't Miss: Facebook Just Made It Easier to 'Follow' Teen Users.