3 Buzzing Social Media Stocks: Groupon Finds Its Feet, Facebook Goes Shopping, and Pandora's New Hire
Groupon (NASDAQ:GRPN): Shares are racing after a strong quarterly report on Wednesday, which saw in-line earnings but a healthy revenue that beat expectations. During the call, co-CEO Ted Leonsis said that the daily-deals giant is in no hurry to find a permanent chief executive, following Andrew Mason's hurried and forced departure earlier this year. The company is also counting on tech consolidation efforts to give the struggling international markets a lift.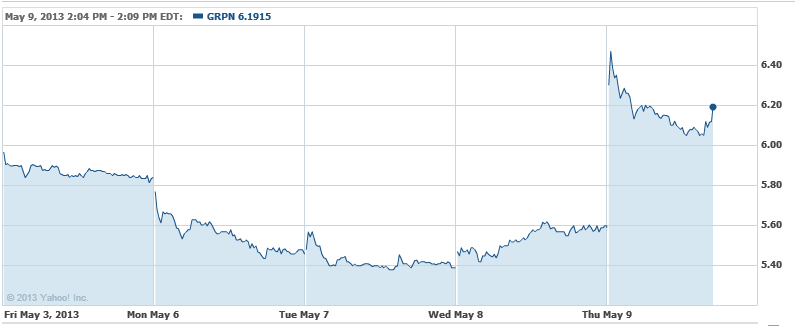 Facebook (NASDAQ:FB): The social media giant is in advanced stages of discussions to acquire Israeli mobile satellite navigation start-up Waze, for anywhere between $800 million and $1 billion. Waze declined to comment on the matter, but the talks have reportedly been ongoing for the last six months.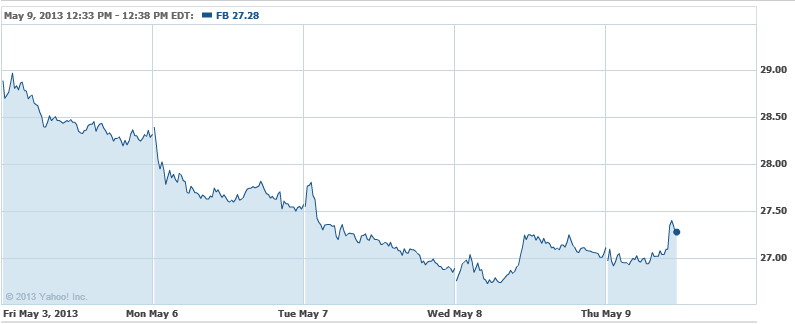 Pandora Media (NYSE:P): Pandora shares are hitting new 52-week highs on Thursday, following the announcement that it hired Tommy Page, a former record-company executive and most recently a publisher at Billboard, in the new position of Vice President, of Artist and Brand Partnerships. The company says Page's "immediate focus is to expand artist development programming," both in branded content and live events. Wading deeper into original content could help Pandora differentiate itself in the streaming market, which has faced heat for its royalty-based business model.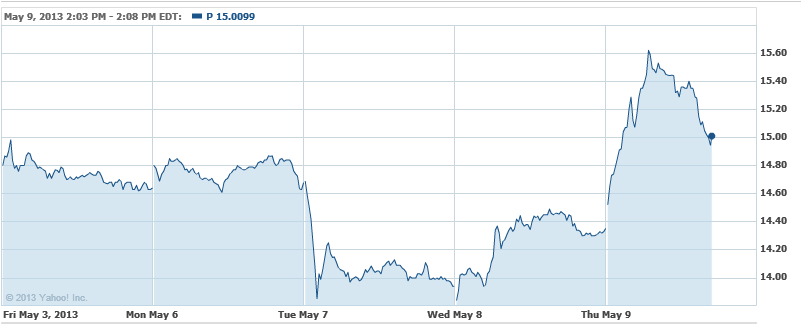 Don't Miss: What Does Facebook Want With Maps?