3 Buzzing Social Media Stocks: Groupon's Bleak Revenue Outlook, Facebook's Valued Too High, and LinkedIn Celebrates the Big Ten
Groupon (NASDAQ:GRPN): Piper Jaffray is expecting in-line results for the March quarter, but feels that revenue outlook for the June quarter will miss estimates due to e-commerce seasonality. Despite this, Piper maintains that international and take rate stabilization could offset at least some of the negative guidance, and keeps an Overweight rating on the shares.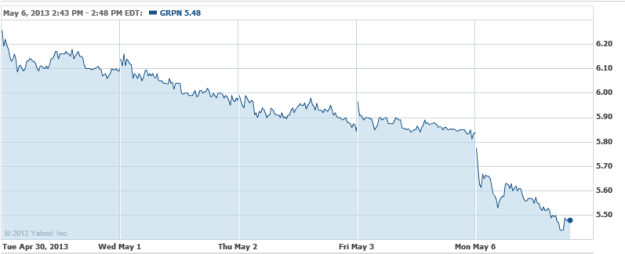 Facebook (NASDAQ:FB): Shares of the social media giant are slacking, following a post from Barron's that maintains that the company is overvalued. Unlike it's original argument that the company should be valued at $15 per share, Barron's is now noting that it would be more appropriately valued at about $25 per share — closer to the $27 range that the shares are resting in now. It cites Slumping PC ad sales, heavy spending, ad quality issues, and a valuation of 50 times its 2013 earnings per share as justification.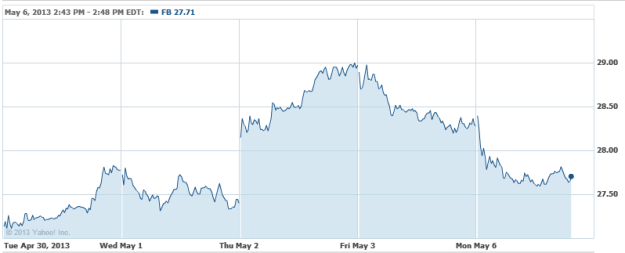 LinkedIn (NYSE:LNKD): Just in time for its 10th birthday, professional networking resource LinkedIn has amassed itself 225 million users. "In 2003, we were a handful of guys in a living room. Today, 3,700+ employees are celebrating 'Cinco de LinkedIn' around the world," the company said on its blog. "At the end of our first month, we had 4,500 members in the network," the company added.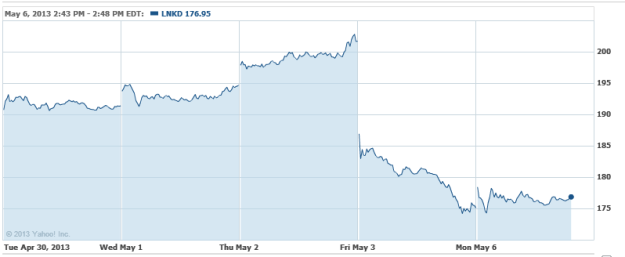 Don't Miss: Facebook Approaching U.S. Saturation: Can it Continue Growth?